Softwoods Process
There are so many options available at Softwoods to help you create the backyard or alfresco dining area of your dreams. These include the installation of composite decking Brisbane wide and throughout QLD. A member of our design team can visit you to discuss your plans and then draft your concepts for council approval using our design software.
Once it's been approved, we'll pick the relevant composite type and the hardware required, and deliver it all to you, ready for us to construct.
BUILT BY SOFTWOODS
Our team of skilled carpenters is one of the best things about the Built by Softwoods service. They'll bring your plans to life and build exactly to our precise standards. You can be confident that the finished product will be polished and ready to enjoy.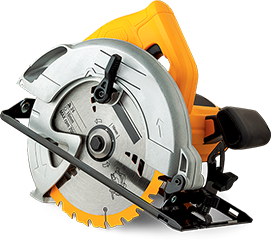 QUALITY ASSURANCE
Your chosen composite decking boards will be backed by a warranty from their specific brand, as well as the Softwoods 25-year warranty. This means you can be confident in your choice to build composite decking with us for many years to come.
COMPOSITE DECK BUILDER BRISBANE
We all want beautiful decking at home, but nobody really wants to deal with the potential of termites, insects, and maintaining the look of a new deck. Between environmental concerns and growing scarcity, under certain circumstances, wood can be impractical as a decking material, such as around the pool, for example. This is where composite decking has a chance to shine. As a composite deck builder Brisbane and throughout QLD, Softwoods use the very best composite decking products to deliver stable, long-lasting, low maintenance decks. We demand dependability for our customers, which is why we've partnered with, and choose to supply, Millboard and Trex composite products. These products are coloured during their manufacturing cycle meaning they don't require any painting or staining to give a stunning finished deck.
Is it about time that you finally built the deck you've been dreaming about? The versatility and durability of composite decking products combined with our workmanship make a Softwoods deck the perfect choice for your next home improvement project. Visit our 'Composite Decking' page to learn more about the variety of options we have on offer, or give us a call today to arrange an in-home design consultation. We love hearing from and talking with our customers about their projects. If you're curious and want to see what your Softwoods composite decking could look like without having to spend a cent, then take a look at our online design tool. You can get a project estimate in just a few minutes. Or, if you'd like more information about what we can do for your backyard, contact the team here at Softwoods today.