OUR BUILD PROCESS
Our design team can visit you to discuss your decking ideas and help to bring your composite decking Melbourne project to life. We'll use our design software to produce the plans and elevations for your decking. Once the documents are ready for council submission, our in-house certifier will arrange for approval.
Then, you can select your composite type. We have endless options to help you create the backyard you've always wanted. Softwoods offer premium composite boards that are protected by a capped polyurethane coat to keep stains away. We'll deliver all hardware and materials to you ready for our expert team to construct.
BUILT FOR YOU
We aim to provide a service that suits you. If you'd like somebody to come to your home and determine what will work best we can do that, or if you know exactly what it is that you need we can help you in our store, over the phone or by email.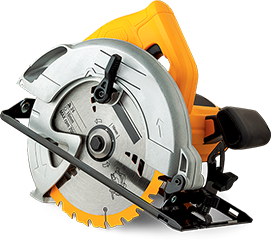 QUALITY ASSURANCE
Our huge 25-year warranty is based on the premise "you take care of it, and we'll take care of you". All that means is that provided you take a few simple steps to maintain your structure, we'll replace any faulty timber parts within it for 25 years.
COMPOSITE DECK BUILDER
Typical composite decking has a more modern and synthetic look to it. For those that prefer the look and feel of traditional timber materials however, brands such as Trex and Millboard make composites that replicate the finish of timber very convincingly. As a top composite deck builder Melbourne wide, Softwoods has partnered with these two market and technology leaders in composites. While we've always preferred natural timber for decks, we also see how composites can be advantageous to homeowners and builders. Especially now that composite technology has developed to a level that allows us to offer these products with confidence. Composites are designed to withstand inclement weather, be it constant rain or sunlight.
If you choose to go ahead with a Softwoods project, whether it's a deck, pergola or carport, the price that we quote is the price that you pay. We don't aim to confuse or trick you into paying extra anywhere, we just give you the lowest possible price from the outset. Our designs are based upon customised engineering that allows us to build with the confidence that everything we do is to our exacting standards. It also allows us to offer a huge array of designs to suit your home, or, if you have a design in mind, our experienced design team will do their best to bring it to life. We truly believe our design team's experience, coupled with our unmatched range of species and sizes, make us the only company to call for decking advice.