BUILT BY SOFTWOODS
Building a pergola by yourself can be a time-consuming and laborious task. From start to finish, there's a lot of things to consider and get done, from the designs and council plans to the painting and cutting of the structure. Not to mention putting on the roofing!
If you feel like all of this work would be better left to someone with more experience, we have the solution for you. The Built by Softwoods service is a complete solution that aims to provide you with the best possible outdoor space to suit you and your home at a competitive price.
BUILT FOR YOU
If you want the very best pergola Melbourne can offer, it makes sense to have it designed and installed by Softwoods. We'll organise our experienced carpenters to build it for you and once it's complete, we'll tidy up after ourselves so you can enjoy your backyard transformation.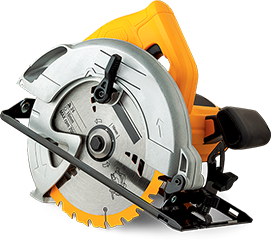 Our quality assurance
Our trusted pergola builders Melbourne wide follow our precise building standards to deliver a trademark Softwoods quality product. We stand by our product quality with our 25-year warranty. Your new pergola will be covered against wood rot, insect and fungal attack.
YOUR PERGOLA BUILDERS MELBOURNE
Are you thinking of building a deck, pergola or some other outdoor living extension? We'll say it outright: build it with timber. Everything that we do affects, in some way, everyone and everything else. So when we build a structure this will affect the environment. Of course, what we want is for any negative effects to be as minimal as possible. That's why we see timber as the ideal material for a pergola. Timber is one of the most environmentally friendly building material for many reasons. Timber pergolas Melbourne wide also can be built at a quicker pace, using simple handheld tools, in less time and with fewer on-site workers. Construction is quieter and less disruptive. Prefabricated sections, faster build times, fewer workers and reduced risks of accidents lead to total lower costs.
Choosing the right treated timber variety for your pergola or other outdoor extensions will result in a structure that will last and give you enjoyment for many, many years, sometimes even exceeding the 50-year design life set by the Building Code of Australia. Maintaining timber optimises its service life. The good news is that timber maintenance is relatively easy and inexpensive especially when you follow a sound monitoring protocol. Selecting the right variety for the structure you are planning to build, applying the right treatment and using best construction practices greatly reduces the need for maintenance. Timber is our business here at Softwoods, so if you're looking for a timber pergola builder, you can be confident that you're in the right place.