BUILT BY SOFTWOODS
The Softwoods decking Brisbane team can visit you at your property, discuss your plans and help to make your deck a reality. There are endless options available to you, from a deck with different levels, to built-in benches or even an alfresco kitchen.
After taking all factors into account, we will utilise our design software to generate council plans and submit them with the necessary documentation to your local council. Once the plans have been approved by our in-house certifier, we will select the appropriate decking timber and hardware and transport them to you, ready for assembly.
BUILT FOR YOU
Softwoods is the experienced deck builder Brisbane knows and trusts. When we organise our reliable carpenters to build your new deck, you can be confident that the finished product will be stable, sturdy and built to last. And don't worry, we always clean up after ourselves.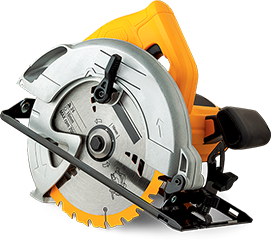 25-YEAR WARRANTY
We care about our customers, which is why Softwoods will provide a 25 year warranty against wood rot, insect and fungal attack. This means we will replace the affected pieces of timber on your structure at no cost to you. For more details please see the complete warranty statement.
YOUR DECK BUILDER BRISBANE
We believe in a no pressure sales approach. Our sales team have been with us for a long time and they're happy to let their designs, our product and pricing do the talking. It's a simple formula – you let us know what you want and we'll do our best to provide it, at the lowest possible price. And we promise not to be pushy – it's your home and your decision. Our online quoting tool lets you specify the measurements and other details about your planned pergola or deck. It then automatically generates an estimate for you. In our view, if you're building something, you should only have to pay for it when it's actually being built. That's why we only ask for a 10% deposit when you order with no more to pay until it's time to deliver your materials.
We understand the council approval process can be a financial burden, which is why we take care of it for you. With our extensive experience in dealing with councils, we know exactly what documentation is required and will handle the submission and follow-up process for you. Once approved by our in-house certifier, we will arrange the delivery of the decking timber and hardware to your location, ready for construction. In addition, we offer a full painting service so you don't have to deal with the mess and inconvenience. Simply choose a colour and we'll take care of the rest. Contact us today to discuss your decking project and discover how we can create a custom timber deck to suit your needs.