Our Process
You can let your ideas run wild because a timber deck designed and built by Softwoods can be virtually any shape or size. It can be built with different levels and stairs, include storage, built in benches, and can even be cantilevered over steep slopes. Put simply, we can cover all options for decking Perth homeowners desire.
We have a wide range of decking species, all at unbeatable prices. These include native and imported softwoods and hardwoods in a huge range of sizes. All timber is ethically sourced, selectively forested, and environmentally sound.
BUILT BY SOFTWOODS
With all variables considered, we'll use our design software to produce the council plans and submit them to your local council. We'll then pick the relevant decking timber and hardware, and deliver all the materials to you ready for construction by our experienced carpenters.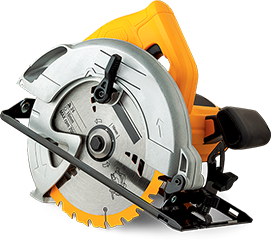 25-YEAR WARRANTY
Our huge warranty means that provided you take a few simple steps to maintain your structure, we'll replace any faulty timber parts within it for 25 years. We're serious about our warranty because we want you to know that if you buy from us, you're buying something that will last.
YOUR DECK BUILDERS PERTH
Decking can help you to reclaim that sloping or muddy part of the backyard and turn it into a functional outdoor living space. Decking is also the perfect flooring choice for an alfresco or outdoor kitchen. Building a deck is often a large-scale project that involves a lot of trial and error for anyone attempting DIY. There are various elements to consider once you've decided that a deck will be the next addition to your property. Need a little help from the experts to make your decking project a success? You've come to the right place. Softwoods is a leading deck builder Perth wide and throughout Australia. Our timber structures are a high-quality product that's affordable and extends your home outdoors.
You'll be enjoying the benefits of a deck without needing a major renovation. Since you're undertaking an important project at your home, the least we can do is make it simple and stress free – by contacting you. That's why anytime there's an update on your project we'll either email, or get on the phone and let you know, giving you peace of mind that you're in good hands (because you are). We have a dedicated building department to ensure that your project is hassle free for you from beginning to end. With Softwoods, endless options are available to you to create the outdoor area of your dreams. Call us to arrange a free no-obligation quote, and experience first hand how we can tailor fabulous timber decking just for you.