BUILT BY SOFTWOODS
Building your own pergola can be a very time-consuming and laborious process. From beginning to end, there are a lot of things that need considering and doing, from the design and submission to council, to the painting, cutting and building of the structure. Not to mention putting on the roof!
If you feel like all of that work would be better left to others we have the service for you. Our in-home built by Softwoods service is a complete solution. We aim to provide you with the best possible outdoor area to suit your home and your needs at an excellent and competitive price.
BUILT FOR YOU
The easiest way to get the best pergola Perth can offer is to have it designed and installed by Softwoods. We'll organise our carpenters to build your pergola and once the project is complete, we'll clean up after ourselves so you can enjoy your newly transformed backyard.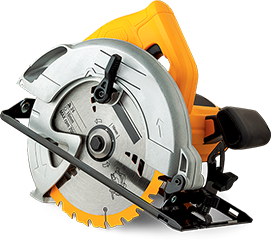 25-YEAR WARRANTY
Our pergola builders Perth wide follow our precise building standards and we stand by our product quality with our huge warranty. Your new pergola will be covered against wood rot, insect and fungal attack. For more details please read the complete warranty statement.
YOUR PERGOLA BUILDERS PERTH
Building a home improvement project with timber allows you more flexibility with your design so you can create the exact look you're after. Timber pergolas have been adorning homes since as early as the 15th century. The term 'pergola' itself is taken from a Latin term meaning 'a projecting eave.' Despite briefly falling out of fashion in the 18th and 19th centuries, this outdoor extension has returned to fashion and is now considered one of the features most sought-after by homebuyers. A quality timber pergola can help to create usable areas in space that would otherwise be left blank in your backyard. The right pergola can define how you use the space; whether for outdoor dining, entertaining guests or enjoying a moment of solitude.
High-quality timber pergolas Perth can increase the value of your property, with its benefits contributing to making the home more desirable to buyers should you decide to sell in future. You can use different types of roofing to achieve different ends for your Softwoods pergola. Primarily, pergolas are covered with either Colorbond® or other polycarbonate roofing which mirrors the style of your home or allows good light transmission into the pergola. There's also the option of tiling your pergola or adding a ceiling out of many different materials. These elements allow you to add things such as fans, heaters and lighting for increased functionality. Whichever design you prefer, you can be confident that your Softwoods pergola is built to last.