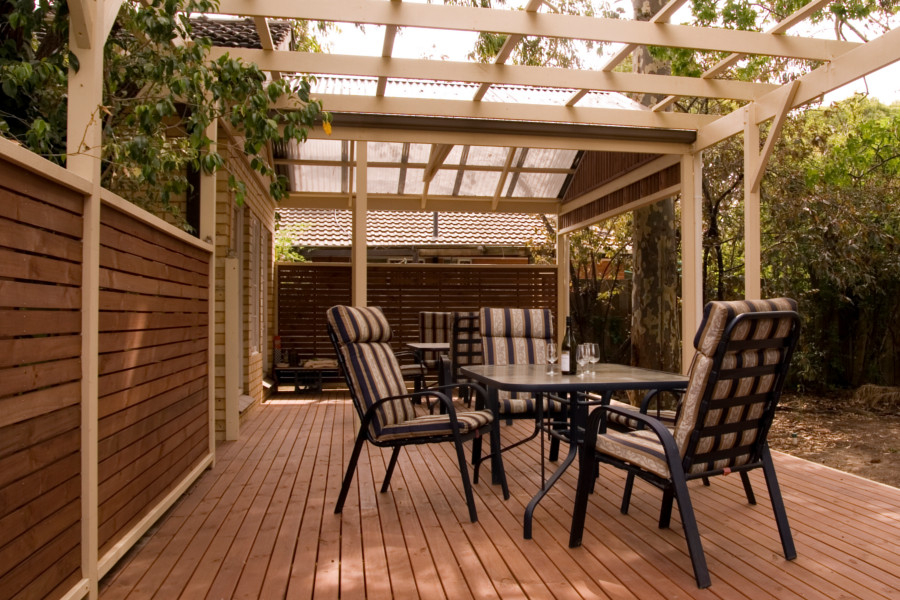 First impressions last. What better way to make a lasting impression on your guests than by wowing them in your decking and pergola reception area?
Whether good or bad, it is an established fact that people judge others based on appearance. When welcoming first-time guests to your home, expect them to survey and scrutinise your property and come to some decision about you and your lifestyle. If you have a deck or pergola, perhaps this may be the perfect spot for you to make that all-important first impression. Here are some tips to help you.
Ensure Deck Maintenance
It all begins with taking care of your deck or pergola and going through all the maintenance requirements to make sure it is in tip-top shape. Attend to areas that need repair or replacement. Nothing is as off-putting as seeing damage that has not been addressed. It's the "broken window theory" where people tend to think that disorderly and untended surroundings reflect the general state-of-mind of the inhabitants. You don't want people to think of you as disorderly or chaotic, do you?
Damage that's not dealt with may also cause harm or injury. A warped deck could trip up a guest. Or a damaged decking board could give way and someone could fall right through. Whatever the case, someone could get injured.
Your deck also may not look its best if it is past due for staining. And your pergola may not look appealing if debris has not been cleared from the polycarbonate roofing.
Deck Out Your Deck
Now that all the necessary repairs and maintenance requirements done and with your deck or pergola back in top form, you're ready to dress up the area with decor, ornamentation and furniture. Decor may be optional, providing focal points and accentuating the design. But almost always you will need a table and seating to make your deck truly functional.
Potted or container plants provide a natural ambience and unify your outdoor structure with the surrounding natural setting. They are also easy to move around and rearrange to give you different design effects on your decking or pergola.
Set the Mood
Imagine yourself stepping into a room for the first time. What you see, hear and smell will definitely affect how you feel throughout the rest of the time you remain in that room. It's important that you set the mood for guests who are visiting your home and setting foot on your decking and pergola reception area. Should the area be dimly-lit or do you need to switch on all the lights? Do you need to have music playing in the background or will the tweeting of birds and chirping of crickets suffice? Is it a bit chilly, or is the temperature exactly how you want it?
Of course how you set up your reception area depends on the effect you want to achieve. Carefully integrate this on what your guests expect, or what you think they expect, and set up your outdoor reception area accordingly.
Be the Gracious Host
Finally, you need to play the role of gracious host and give your guests a reception that makes them feel welcome and makes them anticipate more awesomeness throughout the duration of their stay with you.
Nothing is more appreciated than you, as host, connecting with your guests, ushering them into your decking and pergola and helping them feel comfortable and at home. Hand your guests a welcome drink and spend some time catching up with them and their lives before moving on to take care of other details.