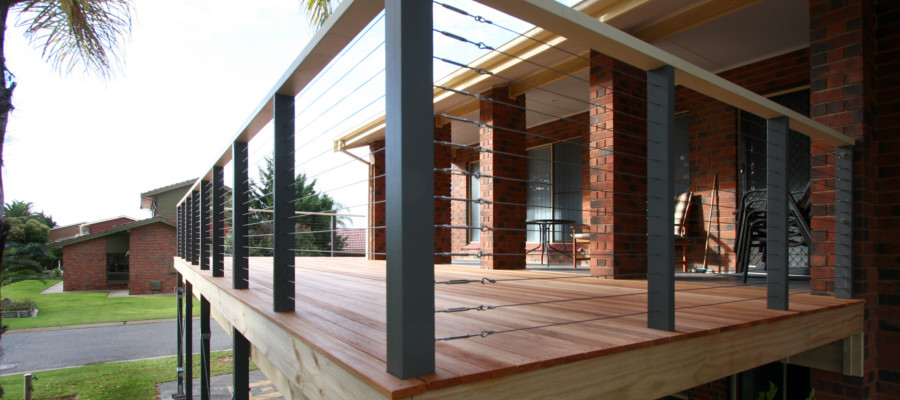 As a DIY builder, you know that nothing exceeds the satisfaction and fulfillment of constructing your own outdoor extension. A gleaming new deck is the embodiment of your skill, craft and effort and a source of pride when completed. However, when building a new deck for your home you need to consider other details beyond the actual build.
Design
Everything starts with the idea that's in your head. But you need to set the idea down on paper and translate it into a tangible design that you and your team can work with. The design tells you what materials you need to obtain and in what quantities. The design also lets you anticipate any potential issues and challenges, so you can revise your concept if necessary and make the necessary adjustments. A good design lets you make the most of the available space while at the same time allowing you to accomplish what you intended to achieve with that space. It's also really important to make sure that your structure is correctly engineered!
Structural Soundness
Design is one thing, but it is absolutely critical that the resulting patio, deck or pergola is structurally sound. Attention to detail with joints and load-bearing components must be given top priority. Treatments that ensure durability need to be considered. And proper execution of required construction procedures need to be undertaken.
Council Application
In Australia you first need to submit your design to your local Council or shire for review and approval (if it's over a certain height, usually 1 metre) This step is to ensure that your structure, as communicated by your design documents, follows the mandatory building codes and minimum engineering specifications. This stage may take up much of your time and effort as you may be asked to revise the design if certain components do not comply with standards. This could involve considerable back-and-forth and chasing council in order to secure their approval.
Materials
When you have your design the next step is to procure the materials necessary to build what you designed. The design should translate into a tangible list of materials and the corresponding quantities you need to build your outdoor extension (known as a take off) This, too, could be a considerable challenge for you as some of these materials may not be readily available, or may be available but not in quantities and the configuration you require. Or it could prove difficult to transport the materials yourself.
The Alternative
If all of these sound like too many details for you to attend to and too much effort to get done, there is an alternative. Why not let Softwoods handle the entire process for you? We can take care of all the details — from helping you prepare the design documents, to securing Council approval, to supplying all the materials you require and building the deck, pergola or patio itself.
Check out the services we provide you with when you get Softwoods to build your outdoor extension. And we've been doing this for over 30 years!