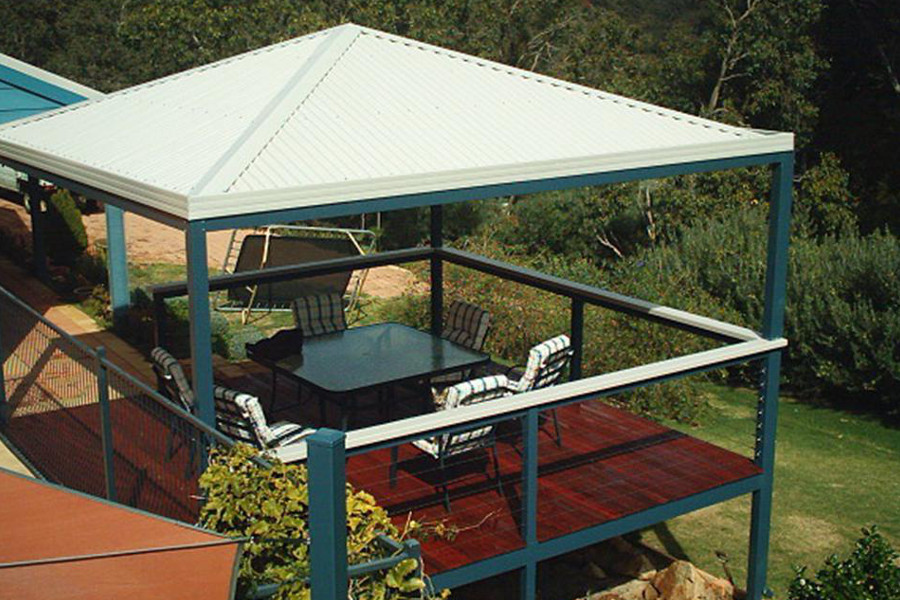 Softwoods sells a complete line of COLORBOND® steel roofing products. Here's a quick look at what COLORBOND® roofing does for your patio, deck or pergola.
Colour Your World
COLORBOND® roofing comes in 22 amazing colours and that is really good news for you especially if you want to match your patio or pergola roof colour with that of your house. The goal, of course, is to ensure that your outdoor extension contributes to the general visual appeal of the property and does not clash with it.
Tough Enough
These products are made to specifically withstand weather and environmental conditions in Australia. They resist chipping, peeling and cracking and require little maintenance. COLORBOND® roofing will not burst into flames and are totally resistant to insect pests and bugs such as termites and borers. With this level of protection, you and your family are safe and secure inside your home.
A Proven Track Record
For more than 45 years, people have placed their trust in COLORBOND® roofing products and they have not been let down. All across Australia, in the most extreme climate conditions this land can offer, people have been turning to COLORBOND® roofs to protect them and their property from the elements.
A Full Roofing System
Besides the roofing sheets themselves, Softwoods carries a complete line of roofing accessories, including ridge caps, flashings, back channel fixtures, gutters, downpipes and all manner of fixings that attach to these components. You have access to an entire roofing system that you can configure according to what you need and what you desire.