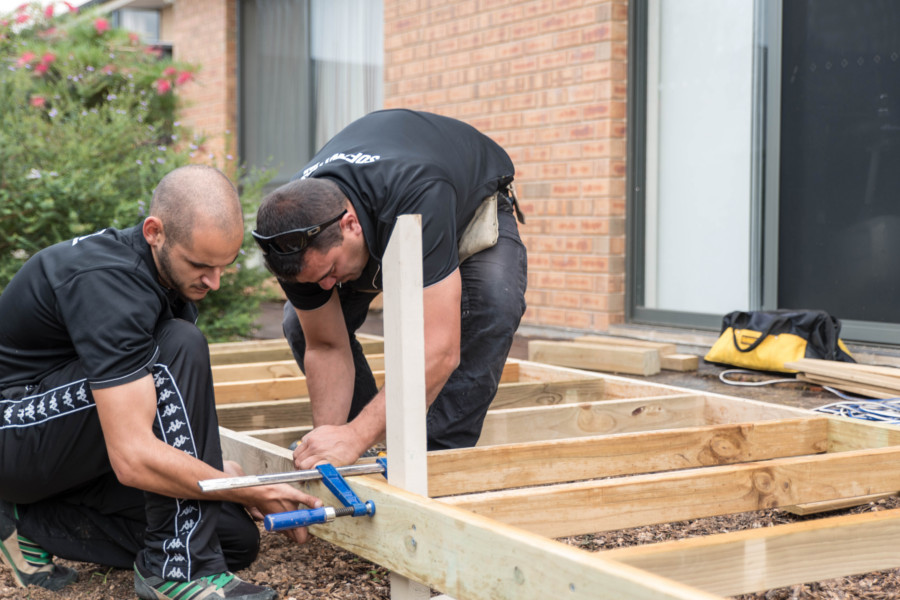 Over the last couple of years we have posted a lot of useful information about timber deck construction. However, a lot of the information may be a bit overwhelming for novice builders and absolute beginners. And so here's a brief introduction aimed at the newbies.
A good place to start is underneath the deck, where a significant part of the structure lies unseen. The entire deck and its underlying substructure typically sits atop strategically-placed posts. These posts are bolted to post shoes, metal stirrups that hold the posts above the ground and ensure the posts do not decay and destabilise the deck. On occasion posts can be cemented directly in ground if the treatment level is appropriate.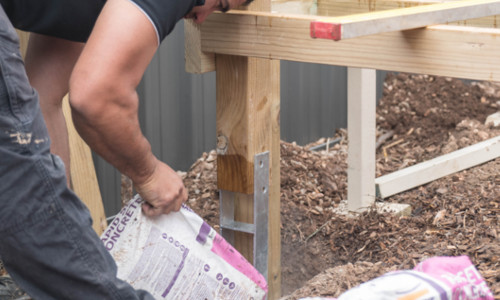 Bearers are then attached to the posts. Usually the largest timbers in the deck, bearers run parallel to each other at very specific spacings and serve to stabilise the structure.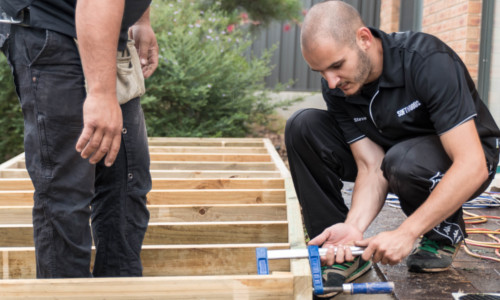 Next, more timber is laid and fixed at right angles on top of the bearers. These are the joists.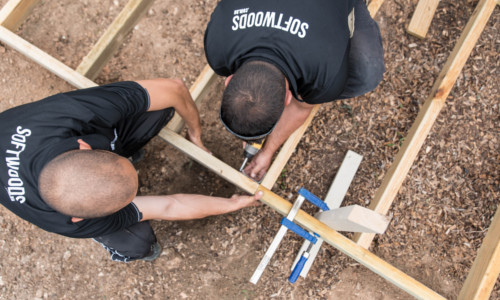 Note that there is a method to calculate the lengths of timber for bearers and joists, and it is a rather complicated procedure involving some hardcore engineering and a lot more variables. For more information see our previous post How to build a deck
By this time, the deck substructure has been installed, and finally the decking boards can be fixed to the top of the joists, running the same direction as the bearers.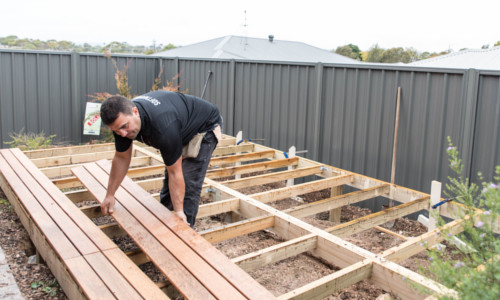 And there you have it — a simple, but absolutely usable deck. Just finish with any cover pieces and stain the decking boards, and your timber decking is ready to give you endless hours of outdoor entertainment pleasure.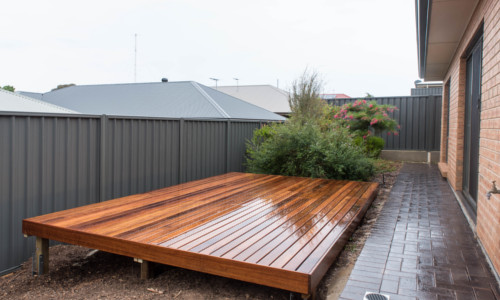 Keep in mind, of course, that we've kept the process simple and have given you merely an overview of the entire thing. There's a lot more detail that takes place at each stage, but this should give you novices out there a general idea of what takes place during deck construction. The images used in this post feature our modular decking system that allows a novice to build an excellent deck with a lot less effort and expertise than is otherwise required.