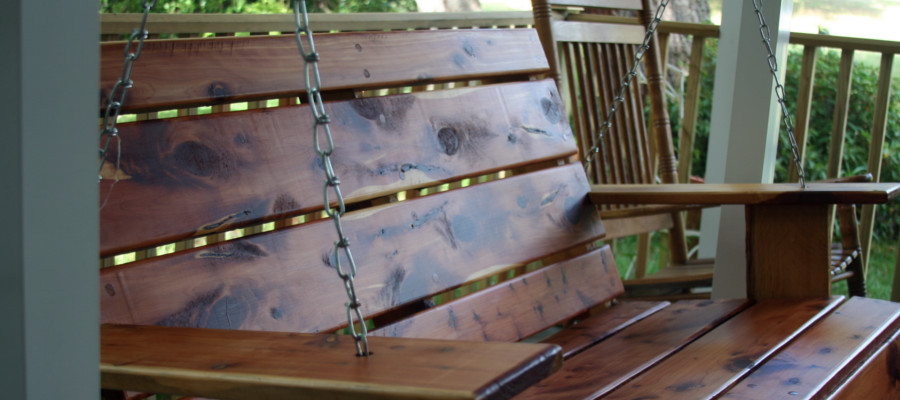 The porch swing was once a standard feature in houses during the 1800s. Its creation was  made possible by the advances in manufacturing brought about by the Industrial Revolution and made fashionable by the creation of more leisure by advances in technology. Today, porch swings may no longer be in vogue, but they continue to project a certain charm that benefits the surrounding space and makes it more attractive.
Your deck or pergola provides the perfect setting for a porch swing; it's where friends and family gather and socialize, after all. A porch swing, in turn, provides the perfect spot for these social interactions to take place. History and Hollywood have credited the humble porch swing with initiating countless conversations and sparking some of the most intense romances.
Besides providing the venue for conversation, the porch swing IS the conversation; it's the ultimate conversation piece. From a design perspective, it provides a focal point that ties together all the design elements of your deck or pergola.
Enjoy these photos we have stumbled upon to give you some ideas on how to dress up your deck or pergola with a good porch swing.