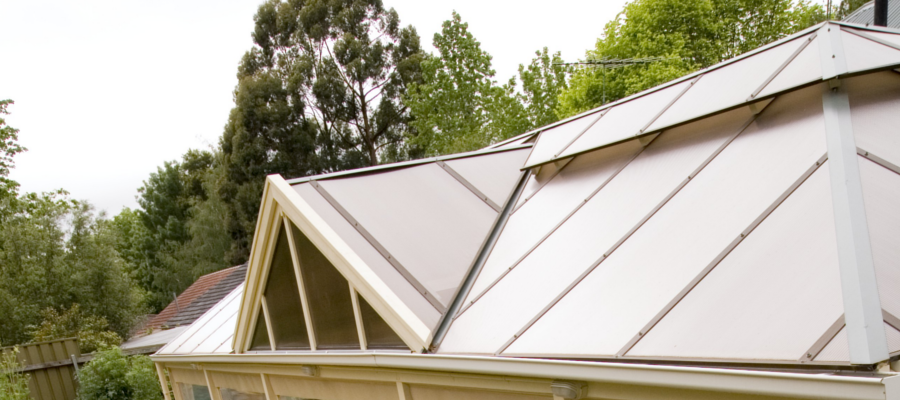 A vented ridge is a customised form of ridge cap that allows for the extraction of warmer air from within a gable pergola.
The way that a vented ridge works is by allowing air to escape by raising the ridge cap on the pergola using a steel "z section" which has holes along its length. These holes allow air to move into and out of the structure. As they are sitting under the ridge cap and are angled inwards however they won't allow rain into the pergola.



To install a vented ridge you will need to order the correct metalgoods for the task. You will need a vented ridge cap (differs from a standard ridge cap as it has 40mm overhangs on each side to prevent weather from entering) Two  Z section flashings, as well as two end caps.
You need to ensure that you have a 40-50mm gap between the ridge and the top purlin on either side of it so that the air can escape through the ridge. Attach your roof sheets only as far as the edge of the top purlin, to ensure that the gap between the purlin and ridge is not covered over and will allow the air to flow through.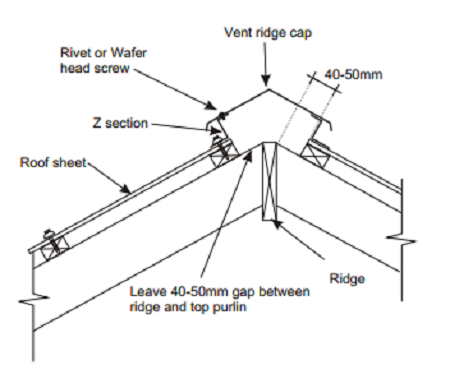 Once your roof sheets are on, attach the Z section to the top purlin with polycarbonate screws (or whichever screws you've used for your roofing) Be sure to pre drill a 10mm hole in your roof sheets for each screw to allow for movement.
Once the Z section has been attached to your roof sheets, you can install the ridge. Using pop rivets, attach the ridge to the top of the z section. Once this is done, you simply have to put the end caps in place (with rivets) and your ridge is complete.
Vented ridges are available in a number of Colorbond® colours, to order yours, give us a call or send an email and we can deliver to your home!
Purchase all your roofing requirements from the Softwoods online roofing store.