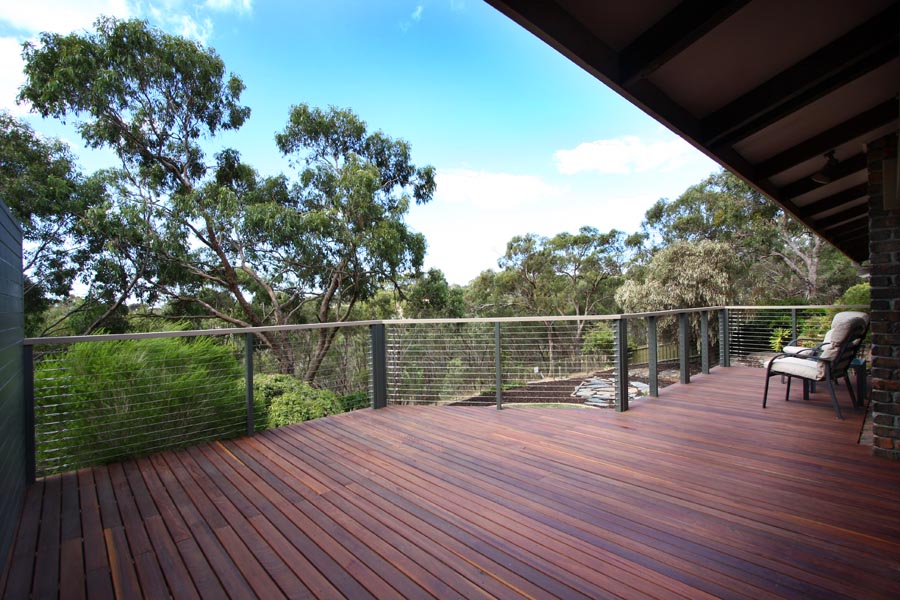 Softwoods specialise in building with timber and this helps our planet in at least a couple of important ways: it helps sustain the environment and it gives you better health.
Sustaining the Environment
It sounds like we contradict ourselves, but when we build timber decks and pergolas, we actually help preserve the environment. Timber is a totally renewable resource and all of our decking species are sustainably sourced. If managed properly the world will never run out of building materials for decks, pergolas, carports, fences and screening, among other things.
Other great things happen when people continue to plant and nurture trees. Trees soak in much of the CO2 that warms up the climate and causes the extreme weather that we've seen more and more of recently. Trees also provide habitation and food for many other plant and animal species, so they are great for sustaining the biodiversity that the planet needs.
The carbon footprint left when trees are processed into timber is also a lot less than when producing other building materials such as concrete and steel. The timber industry's impact on the environment is a lot less than these other industries.
Softwoods carefully sources its timber only from certified sources and we are extremely proud of the great environmental story that timber represents in it's uses as a building material.
Promoting Health and Wellness
There's no question that spending time outdoors helps fight stress and improves health. And now there's a growing body of evidence that says if you can't get outdoors, the next best thing is to hang out in an environment that brings nature into your home. Timber decks have been shown to provide the same soothing and calming effect as taking a walk outdoors.
The health benefits offered by timber environments include:
Improved air quality as the timber moderates humidity of its surroundings;

Lowered blood pressure, heart rate and stress levels; and

General well-being and improved emotional state from feelings of warmth and comfort.
Health is happiness. The resulting happiness that we help generate from promoting physical, emotional and social well-being is Softwoods' contribution to the well-being of our planet.