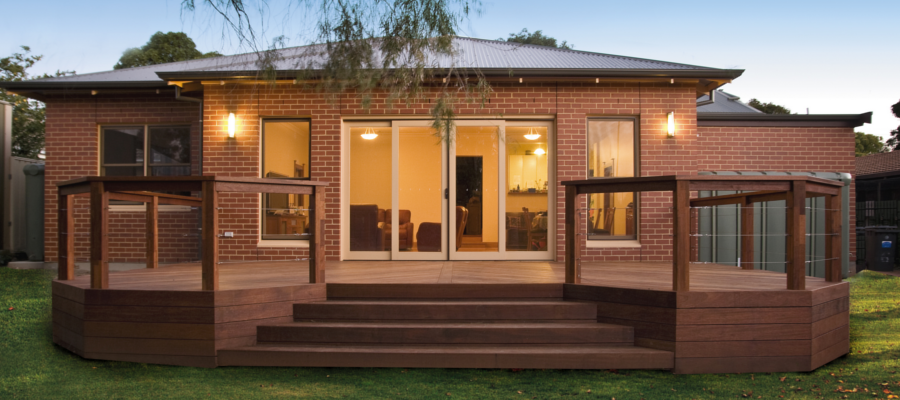 Are you thinking of building a new outdoor extension, but still need to be convinced before you pick up the phone and talk to your contractor? We'll push you forward on this and offer you five compelling reasons to build a deck.
Increase the Value of Your Property
Building an outdoor extension enhances the value of your home. In fact, a deck may offer as much as 100% return on your investment. If you can build it yourself, the returns may even be higher. Homes with decks are highly sought after by homebuyers. When you are ready to put your house up for sale, your deck will probably be a major reason people will line up to make you a sweet offer.
Increase Your Living Space
The extra space your deck gives you translates into valuable living space for you. When you've run out of extra room inside your house, your deck can provide a little breathing room. It also adds functionality to the existing space by extending your home's usefulness beyond the boundaries of the original house. You can, for example, use your deck to store items that you would otherwise not want to keep inside the house, such as garden equipment and the like.
Give Your Home a New Look
It's a normal human trait to yearn for a change in environment. A new deck lets you make changes to your domicile without you needing to move, or to spend a huge sum of money. Decorating the deck with furniture, ornaments and plants also keeps you busy and further enhances the outdoor space's visual appeal.
Party Time!
A deck will bring out the party animal in you! It is a natural gathering place for you and your friends and offers endless possibilities for hosting barbies and parties. Even if the parties get a bit rowdy, having them outdoors minimizes the chance of somebody breaking something inside your house.
A Venue for Your Outdoor Activities
Beyond parties, your deck is the perfect venue for other outdoor activities. Do you practice yoga? Do you love to paint? Do you enjoy sipping some lemonade while you read through the latest bestseller? Do you love to play with your kids outside the house? Whatever your pastime, the fresh air and surrounding greenery of the outdoors make it much more enjoyable.
So pick up the phone and contact Softwoods. Right now, in fact, to find out what your deck building options are. Whether you want to do it yourself, or whether you need us to build your deck entirely, Softwoods have the solution for you.