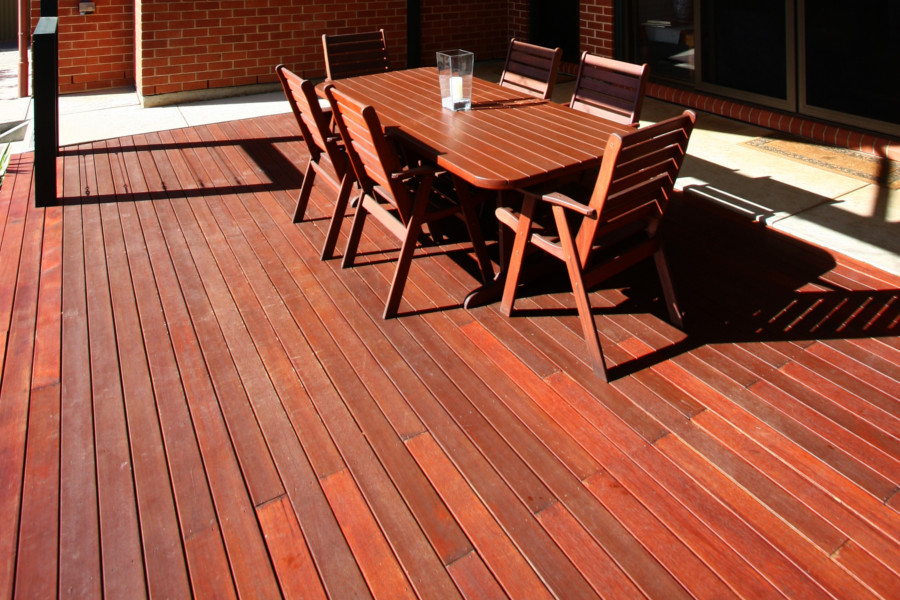 There was a time when treated pine timber was the material of choice for decks. And then it was determined that chemicals used as preservatives if ingested can be dangerous to children and pets. At the same time people discovered that local and imported hardwoods made excellent decks as well. And so treated pine fell out of favour and for quite some time now has been pushed aside by hardwood species.
But not anymore.
Health Risks of CCA Treated Pine Timber
One of the main reasons people have stayed away from using treated pine for decks is because of the health hazards posed by the chemicals infused into the timber. Pine is considered a softwood and requires chemical treatments to make it last against the ravages of moisture, fungi and insect attacks.
The go-to chemical treatment for pine has been Copper Chromium Arsenic (CCA). The Copper prevents the growth of fungi while Arsenic staves off termites and wood borers. Chromium bonds the copper and arsenic to the molecular structure of the timber. It's an effective concoction but at the same time it can be toxic to humans if they eat it (hence the ban on decking as kids will chew on splinters) Arsenic, in particular, acts as a carcinogen (a cancer-causing agent) when ingested in excessive levels.
Pine Timber Vs. Hardwoods
The other development that has caused pine timber to lose favour among deck builders is the increased preference for hardwoods. There are numerous locally-grown hardwoods such as Jarrah, Blackbutt, Ironbark, Spotted Gum, Stringybark and many other species. They are easily available, especially in the areas where they grow, making their price relatively affordable.
Hardwoods such as Merbau are also being imported from Southeast Asia. Although this timber tends to be more expensive, it is a beautiful timber that adds to the visual appeal of any structure. Besides, it is among the most durable hardwood species.
These hardwoods, in fact, are naturally strong and resistant to many of the threats that afflict pine timber.
ACQ Treated Pine Timber
This is where a new timber treatment comes in and changes the game. ACQ is a clear treatment without the chromium and arsenic that are found in CCA
There is no danger of toxic substances leaching out of ACQ timber into the surrounding environment. Neither is there any danger of people absorbing toxic and cancer-causing agents through contact with ACQ treated pine timber.
ACQ treatment takes pine timber to a whole new level, giving it the same advantages that hardwoods enjoy and bringing it back to the forefront of decking construction.