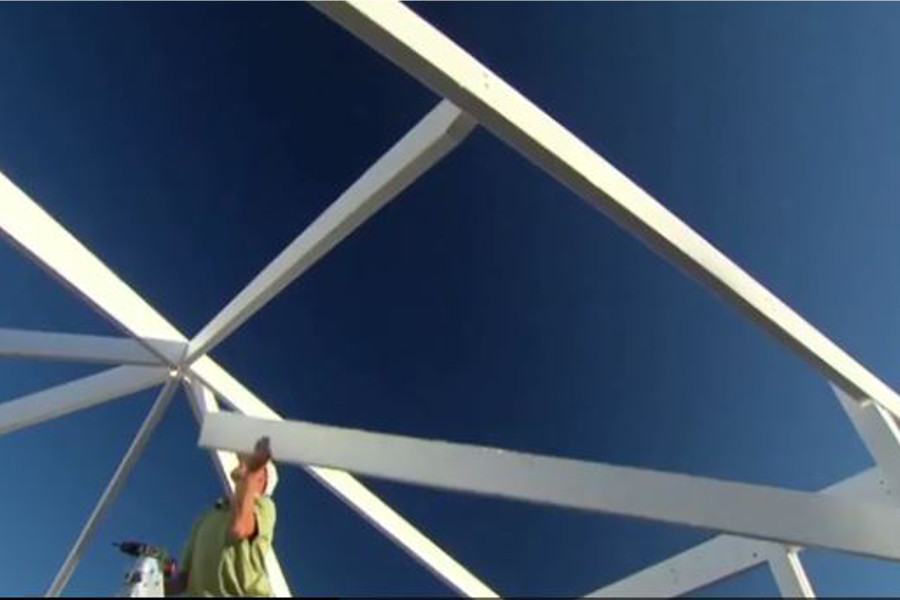 Just a few weeks ago Better Homes and Gardens featured a Softwoods pergola kit on their TV show.
Joh Griggs , Adam Dovile and Jason Hodges — hosts of the show — begin by telling us how easy it is to get your very own pergola kit. "You go into the special orders desk. You give them your dimensions. They send it off to the factory and it comes back to you flat-packed and ready to go."
And then they proceed to demonstrate just how easy it is to build a pergola with the pergola kit. Even those tricky angles in the roof are no cause for worry as all the components come pre-cut. "We are creating a holiday at home and the trick to that is not to scrimp on quality," Adam advises.
The BHG team next show some examples of how to spruce up the newly-built pergola. They build a matching deck and add a roof with a beach vibe and sun protection. Timber screens give that indoor/outdoor feel and plants in surrounding plant boxes accentuate the pergola to make it the focal point of your backyard design.
Check out the BHG show and be inspired to build a pergola that serves as your holiday destination right within your home.