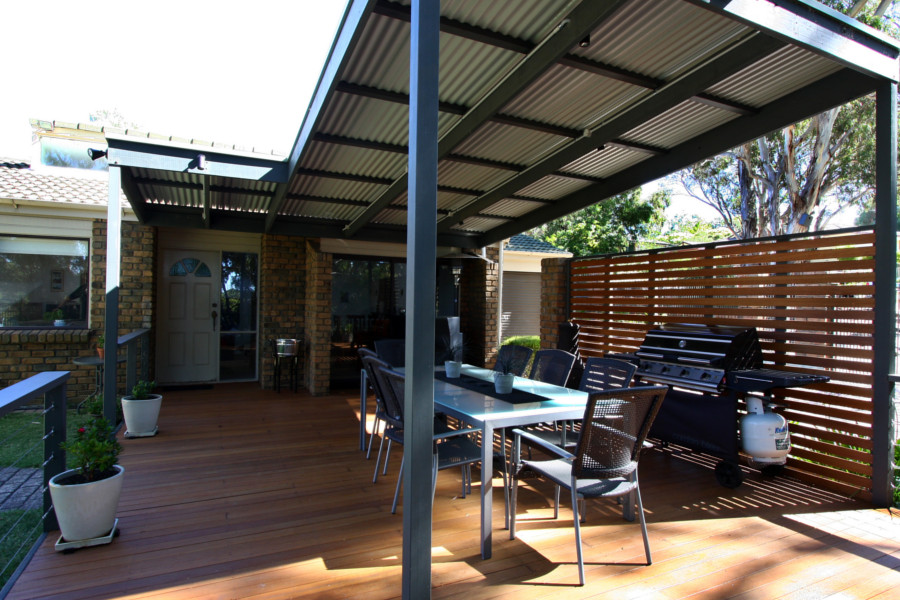 Your property definitely gets a makeover when you build a timber pergola. But the advantages you get go beyond mere curb appeal.
Curb Appeal
Well, let's start with how a timber pergola enhances your property's visual appeal. It is, after all, the most obvious benefit. At the very least a pergola provides a point of interest that draws people's attention. Even beyond that the outdoor structure can be a statement that speaks to people about you.
Functionality
A timber pergola enhances the functionality of your home. At the very least it extends your living space and provides more room for you and your family. But beyond that it represents additional storage space, protection from the elements and even health benefits.
The Fun Factor
You can use the pergola to entertain guests at a higher level than would be possible without it. Sure, you can serve your guests cocktails and tapas in your living room. But that would not be as memorable an experience as hosting a barbie in your pergola.
Health
Spending time in your timber pergola is somewhat like being amidst nature. Your stress level drops and your anxieties diminish. Along with these it is quite possible for you to experience better health.
Enhance Property Value
With all these benefits it's not surprising that homes with outdoor extensions such as decks and pergolas have a higher chance of being purchased by home buyers. This places properties with outdoor extensions at a premium and allows sellers to command a higher price.