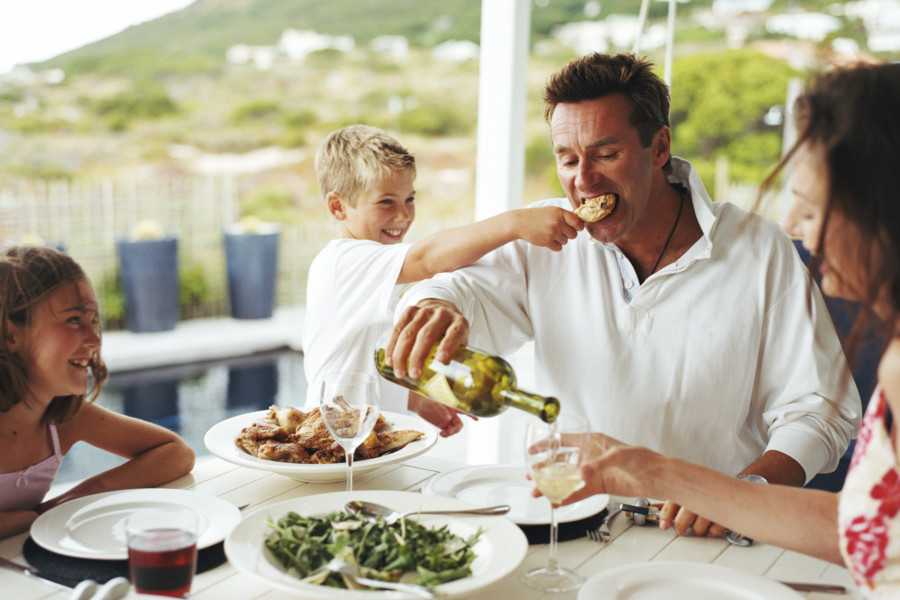 If you are just starting your family or if you already have a young one (or two, or three) then spending quality time with your loved ones must be a major concern. Fortunately it's a concern you can easily address right at the perfect venue within your home — your timber deck. We offer you some tips on spending quality family time on your deck.
But first let's list down why family time is important.
This is the best way for family members to bond. Family members build trust with each other and learn to appreciate each other's company. "Togetherness" is built and reinforced.

Children become more confident and grounded. The time spent together with the kids allows parents to provide much-needed guidance particularly during the formative years.

By demonstrating to your kids how parenting ought to be done, you yourself are producing well-grounded and quality parents of the future.
So how can your timber deck provide you with quality family time?
Serve family meals. The most important social events happened around the dining table. Food is the ever-dependable social magnet so it makes sense to serve it on your deck to gather your family around. The dining table is where stories and jokes get told, ideas are exchanged, issues are discussed and feelings get expressed. A lot of bonding and trust-building happens during meal times.

Organise fun and games. There must be thousands of games you can enjoy with your family. From traditional parlour games to commercially-available board games, you should be able to find quite a few that will give you hours of entertainment and endless opportunities to bond with each other.

Organise your memories. The ultimate bonding tool ought to be the memories that you share with your loved ones. Strengthen those bonds by re-living these shared moments. Gather your old photographs, buy some new scrapbooking materials and tools and get the family together on the deck to create family photo albums. In the process, you and your family members will certainly pause at many of these pics and dig up fond memories. There will be lots of laughter, maybe some sighs, but definitely loads of fun.

Make something together. There are a number of proven

benefits to building something yourself

. In a nutshell, it's fun and very fulfilling. Now take that and multiply the benefits by the number of people in your family, and you can begin to imagine just how fulfilling it can be for the entire brood to build something together with the added benefit of bonding with each other. It doesn't matter what you end up building or working on. What's important is that you accomplish it together.
These and more activities are the key to providing quality family time on your deck.