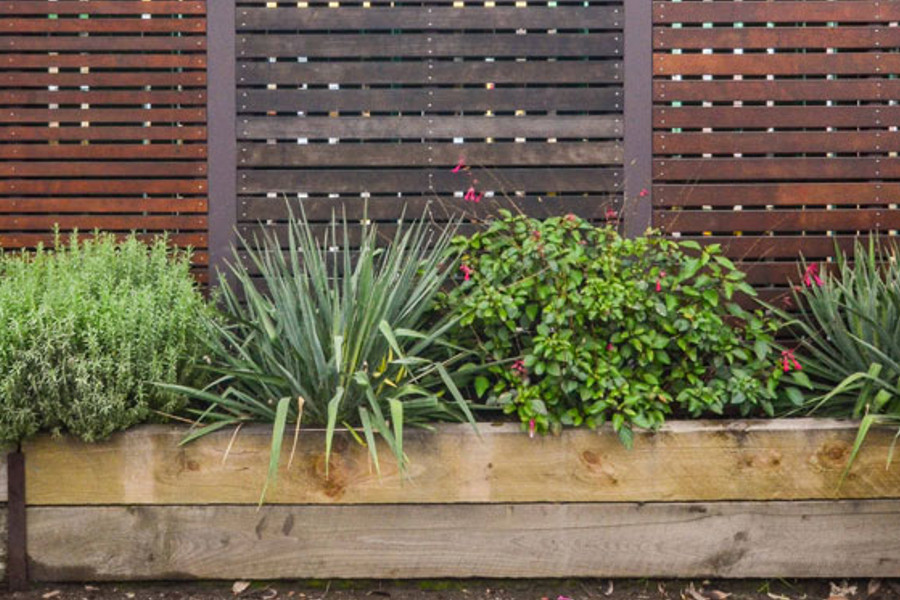 If your home sits on a slope then retaining walls are most likely a necessary feature of your property. You can save on cost when you build retaining walls with treated pine sleepers.
Treated pine is one of the most inexpensive and abundant timbers in Australia. Pine grows naturally in many areas of the country and is also raised in many certified forest plantations. Although it is considered a softwood, it is treated so that it can also withstand many of the issues that commonly affect soft timber species, such as rot, wood boring insects and the wear and tear of daily use.
Retaining walls are so called because they retain soil behind them. They prevent it from spilling over and sliding out, which could be disastrous especially if there is a structure sitting atop the retained soil. They also add more space to your property by leveling out what would otherwise be unusable sloped areas.
Treated pine sleepers are perfect for building retaining walls. The finished product may not look like much, but quite a lot of details go into building a retaining wall.
The area behind the retaining walls need to be prepared.

You should measure and mark off the precise points where the holes are to be dug up for posts. Then the posts themselves need to be planted and set in concrete.

The rails need to be measured and cut accordingly and then laid along the designated area.

You need to factor in drainage and install a system that allows excess water to drain out.

Trim the posts so that the wall looks clean and straight.
But get all these details right and your treated pine sleeper retaining walls will let you enjoy your additional yard space for a long, long time.