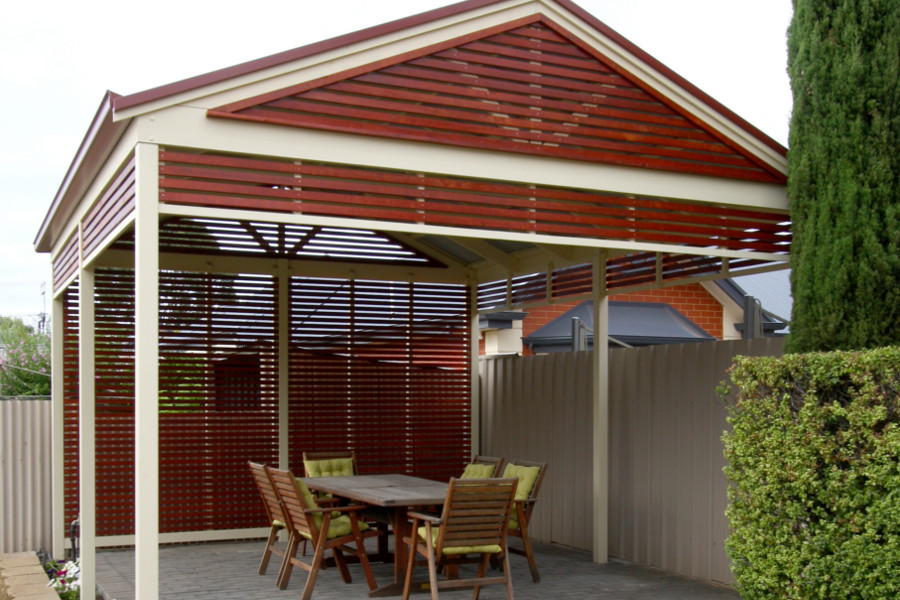 If you have not experienced the joy of DIY pergolas then pay attention! First of all, here's why you should build a pergola, regardless of whether you build it yourself or have a professional build it for you.
Pergolas are beautiful! There is no question that a well-built pergola adds visual appeal to your property, making it more desirable to prospective buyers and adding to the value of your home.

Pergolas extend your garden space. The additional square footage can also provide crawl space for vines that can make your garden more interesting.

Pergolas provide a focal point to your overall property design. All eyes will definitely focus on your outdoor living structure. And a pergola will be able to unite all the design elements of your property.

Pergolas are easy to build yourself. Well, this needs some explaining because pergolas may actually be difficult to build, especially when you've never done this before and don't really have the skills. But there is a way that you can build professional looking pergolas by yourself, and in a fraction of the time it may take even skilled tradesmen to put one up for you. We'll get back to this in a bit.
Anna Clark wrote an article on the Huffington Post about the joys of DIY. To sum up:
It's fun. If you are passionate about this sort of thing then you would not want to do anything else than build a pergola. Nothing else gets your blood flowing and makes you happy.

It's fulfilling. Nothing else will give you the sense of accomplishment that comes with the satisfaction of having built something with your own two hands.

It's a learning experience. The more you give time and effort to something, the more value you derive from it. You pick up new skills and improve on existing ones. And you derive insights that help you grow and exceed your limitations.

It's really easy once you get the hang of it. There it is again! Pergolas are not really that easy to build. If you have never done DIY pergolas before, or if you have limited experience in building with timber, then there is a learning curve you need to pass before it truly becomes easy. But there is a way for it to become easy for you, even with little or no skill or experience.
How can DIY pergolas be made easier to build? A Softwoods pre cut DIY pergola kit is the answer! Design your pergola using our online design tool. Then we will cut and package all the timber you need, as well as all the necessary accessories, according to your pergola design specifications. Your DIY pergola kit arrives at your doorstep, ready for you to assemble. Simply follow the detailed step-by-step instructions.