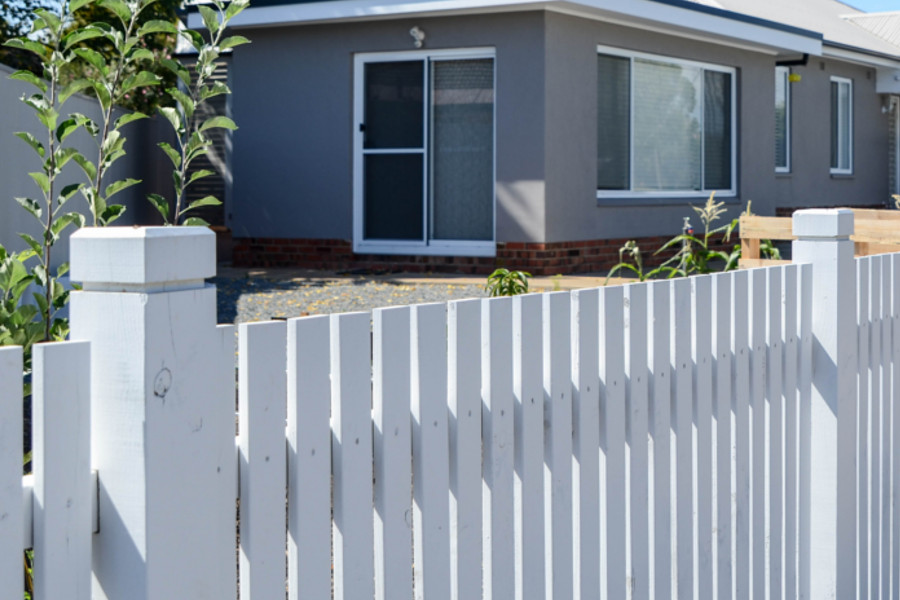 You would not think there would be much to fence designs. Form follows function, after all. So as long as a fence protects your property then it works and it doesn't matter what it looks like, right? Oh, but it does!
Besides keeping unwanted visitors out, and keeping your family and possessions safe within the property, your fence contributes to curb appeal. This is simply how attractive the exterior of your property is, as viewed from the street. Curb appeal is very crucial because it influences buyer interest should you decide to sell your property at some point in the future.
But even if you have no intention whatsoever of selling, a curbside that looks good is still a source of pride and pleasure. So it makes sense to pay attention to your fencing details. Here are a few ideas we've put together to help you with your fence designs.
Style in Fence Design
Your first choice when it comes to designing your fence is the style of fencing you want to build. There are only a couple of major styles of timber fencing to choose from and each type has its set of strengths and challenges.
Picket fences are extremely popular and arguably give the most aesthetically pleasing fence designs. The regularity of the pickets creates a pleasant visual pattern that gives a sense of stability and prosperity. Pickets are also relatively easy to install and maintain and since you will use less material compared to other types of fencing, picket fences tend to cost less when building and over the long term.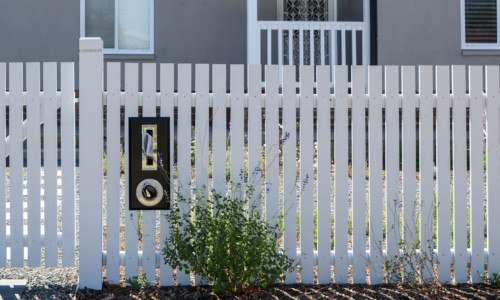 Paling fences differ from picket fences in that there are no spaces between the posts; these spaces are filled up by solid timber panels. The more solid style means greater durability and increased protection. Of course this comes at a higher price because more material is used to build the structure.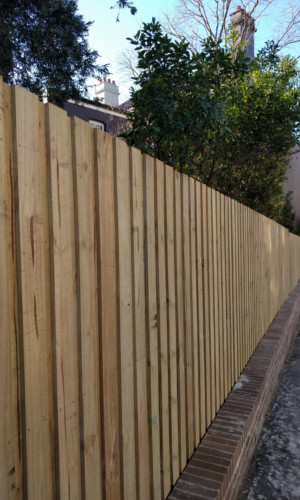 Slat fences are like picket fences rotated on their side, giving the fence a unique vibe and appearance. These are also relatively easy to build and provide more privacy and durability than picket fences normally do but at the same time allow air to flow through, unlike paling fences.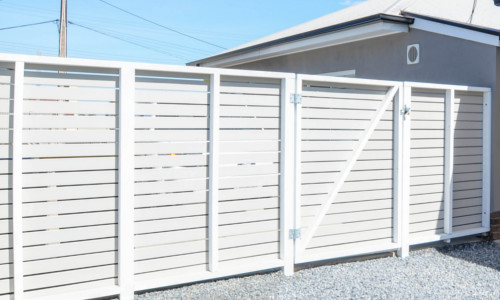 The Shape of Fence Design
When you decide to build paling and slat fences are a bit limited in what shapes are available. Rectangle is pretty much it, although there is always room for what the imagination can conjure. Picket fences, on the other hand are slightly more flexible. Softwoods offer five different picket profiles in four standard lengths, giving you multiple options for your fence design. A trick designers like to employ is to match the picket profile with the silhouette of the main house. If the house, for example, features a gable roof, then some builders use pointed pickets to mimic the roof shape. If the house has a flat roof, then matching flat pickets are often used.
Colour and Fence Design
Painting the fence is another way to enhance its visual appeal. Picket fences, in particular, are often painted white because the colour combined with the regular pattern created by the fence posts tend to communicate a sense of order, stability and prosperity. These are definitely desirable especially when you want your property to attract prospective buyers. However, you are not necessarily constricted to white. Colours that complement or contrast the main house's paint job can increase the property's curb appeal.