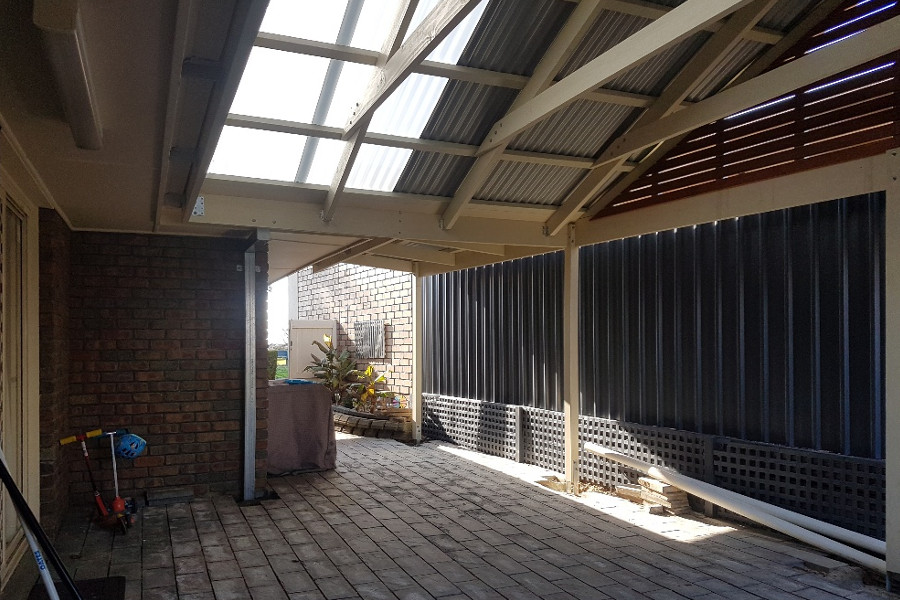 During the summer building a pergola is almost a must to protect yourself from the unforgiving heat of the sun.
Summer is the season for enjoying the great outdoors. But without shade from trees and overhead structures, this season would not be as bearable nor as fun. Trees may not always be available, but building a pergola is always a feasible option regardless of where you live. All you need is some available space and a commitment to having a great summer experience every year from here on in!
The Permanent Sunscreen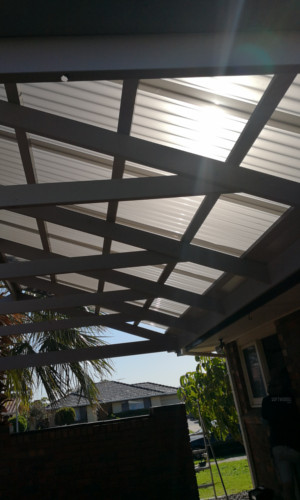 Think of the pergola as your permanent non-chemical sunscreen that protects you from the sun's harsh ultraviolet rays for as long as you stay within the premises of your backyard. And that's a good thing, too. The dangers of prolonged exposure to the sun are not mere hype; Australia has the world's highest incidence of melanoma. You need shade to protect yourself from the sun.
And if it's shade you need, it's shade a pergola gives you. A roofless pergola may not offer much, but when vines and crawlers have been trained to provide cover then this increases the level of cooling and comfort. In fact a study published by Purdue University in the U.S. claims that staying beneath tree cover is equivalent to SPF 10 sun protection.
But if that's not enough, other roofing options offer higher levels of protection. Polycarbonate roofing comes in various degrees of opacity so you can control how much sunlight gets through the roof but still block out UV rays. Or for the ultimate shade, install Colorbond steel roofing.
The Cool Corner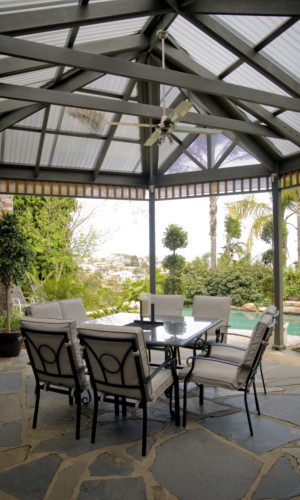 The great thing about building a pergola is that it gives you many options to cool down during those hot and humid days. When tree shade isn't enough there's not much else you can do. But you can equip a pergola with devices and mechanisms to enhance ventilation and provide more cooling.
You can start with a lined ceiling. The lining insulates the area underneath the pergola from heat that may radiate from the roof sheets. Building a vented ridge also helps cool down the pergola. Warm air rises to the roof and escapes out through the vented ridge, pulling in cooler air into the pergola. Ah, the wonders of thermodynamics! You can also pitch flat roofed structures so that there is airflow into and out of the pergola. And if that still isn't enough, then you can install an electric fan or two (or more) to cool down. Problem solved!