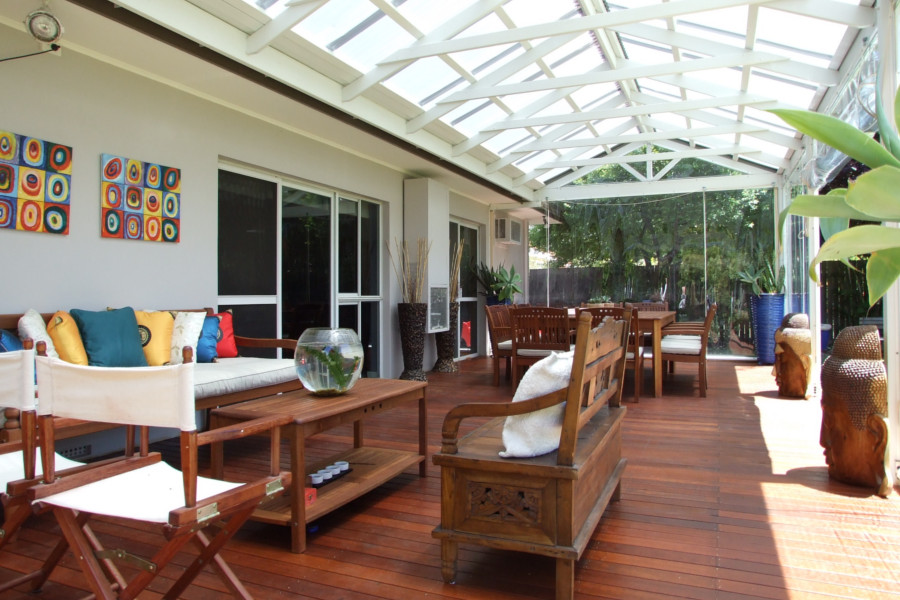 Is there such a thing as a perfect pergola? Absolutely!
But before you object, allow us to clarify. Yes, the perfect pergola exists — in your mind! Our job here at Softwoods is to transform your idea of perfection into reality.
The perfect pergola, of course, is one that gives you everything you want and everything you need from your outdoor living extension. It's one that has the right set of features that deliver all the functionality and comfort you seek to enjoy. The trick, then, is to make sure you have a clear and concrete list of these features so that your builder can make sure the end result is nothing short of perfection!
Here's a short list of some of the common features our customers want from a pergola.
Shade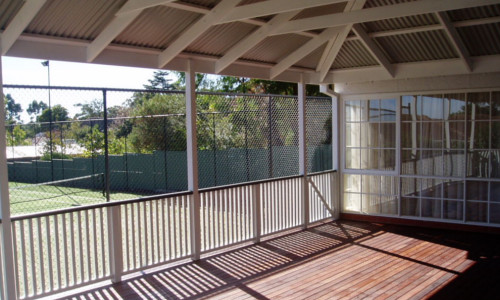 The pergola was originally invented in the 15th century to provide shade. Over 600 years later and this remains one of its most important functions. Ask yourself how much or how little shade you require. This determines the kind of roofing to install, which affects cost and time to complete construction. Do you want a roofless pergola, much like the original structures that originated in Renaissance Italy? Or do you want one with a roof? Will you be installing steel roofing sheets that totally block out the sun? Or will you opt for polycarbonate roofing that will let in some light? Or do you want some combination of all these?
Shape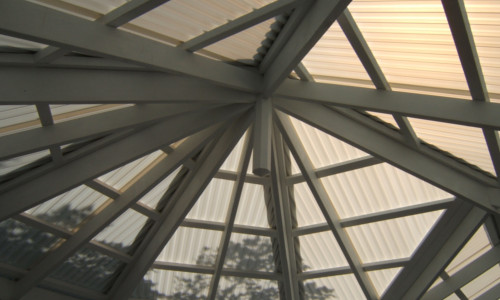 You should also consider the shape of the pergolas roof. Do you want a simple, straightforward flat roofed pergola? Or do you want a more ornate and complex gable roof? While the choice is really up to you, you need to also consider a number of factors, including the overall design of your house, weather and environmental conditions and even your budget.
If your house has a gable roof, then perhaps it makes more design sense for your pergola roof to reflect the same design. However, if you live in an area where winds tend to build up, a flat roof is more wind resistant and therefore more desirable . Flat roofs also tend to cost less, are easier to construct and have a cleaner appearance.
Cooling and Ventilation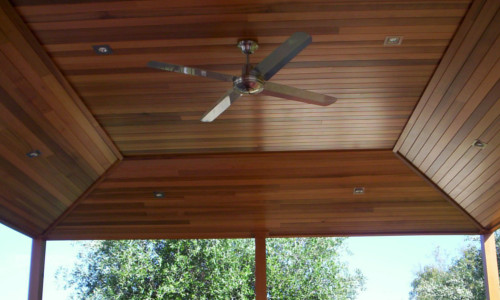 During the summer temperature and humidity may build up under the pergola. So it's important to have cooling and ventilation features to ensure that it stays comfortable. A timber lined ceiling helps to insulate the pergola area from heat that radiates from the roof. You can also consider building vented ridges across the roof to allow warm air to escape and cooler air to be pulled into the pergola. The shape of your structure as it relates to the sun and prevailing winds will also play into the temperature and ventilation balance that can be achieved with some foresight.
Privacy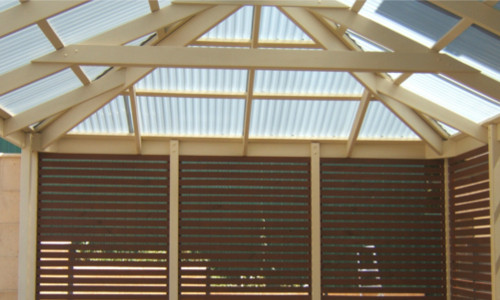 Staying outdoors in your pergola is loads of fun especially with the right company. But it does tend to compromise your privacy. If you are sensitive about people watching you then it would be good for you to install slatted timber screens in strategic areas of the pergola. These screens block prying eyes, but allow air to freely flow through the structure while at the same time not completely blocking out the view. And speaking of the view…
The View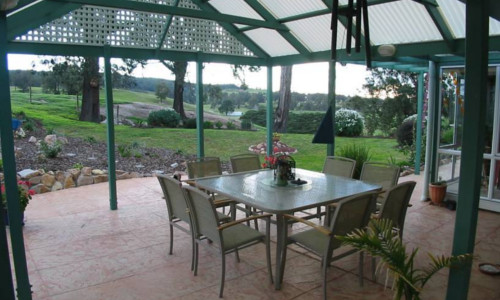 One of the reasons you want to spend time outdoors during the summer is to enjoy the view, especially if your property happens to be surrounded by beautiful landscapes. You'll want to build the pergola so that it lets you look out at the most breathtaking part of the surrounding area. This way you can enjoy spending endless hours here to reflect in solitude or to share the view with friends and family.
And Much More!
These are just some of the features you'll want to build into your perfect pergola. But there are many more you ought to be able to think about. These include:
In-built seating and other functions;

Additional storage space;

Areas designated for container gardens;

Areas for hosting a barbecue;

And so much more!
Your perfect pergola can have all the features you can think of (and maybe even a couple of those you may have overlooked). But what's important is you get it out there and start building it and making it real!