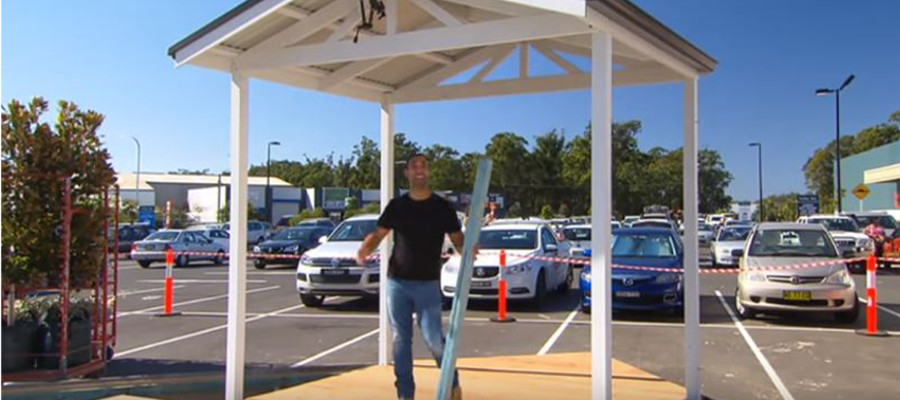 After a visit to a local community garden, Adam and Jason of Better Homes and Gardens get inspired and go all-out building the ultimate backyard garden. In the process, they also construct a pergola, a "she-shed" and a couple of other functional spaces to make your backyard a fun-filled place.
If you are looking for ways to enhance your backyard space, this video is definitely loaded with ideas to get you started. And do pay attention to the structure at the 1:25 mark, when Adam remarks, "This is a flat pack pergola."  That happens to be an honest-to-goodness Softwoods flat pack pergola! Yes, we had a small but very important part in this video.
Observe how relatively quickly and almost effortlessly they transform the pergola into a "she-shed". You, too, can easily transform your bare backyard into a stunning outdoor living space where you, your family and your mates can spend endless hours of fun and enjoyment. Just get in touch with us here at Softwoods to get you started with your outdoor extension project.
But in the meantime, enjoy this video and get inspired.