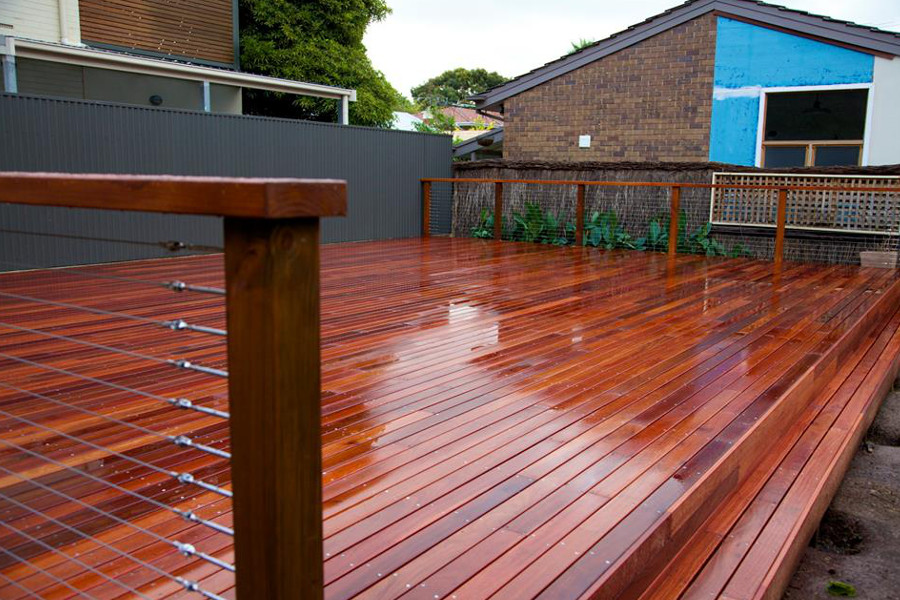 Deck design does not seem to require much. Create a flat surface using some timber boards and you have you deck, right? Well, not quite. It turns out there is much more to building a deck than simply laying out timber boards.
Council Approval for Your Deck Design
Before you do anything, you should know that if your deck is over a metre high you will need to submit your deck design to Council for approval. Council needs to review your design to make sure that it complies with building standards. Be forewarned, though: chasing Council can be a tedious and time-consuming process involving much legwork as well as paperwork.
Deck Site Preparation
You should first prep the site on which you will build your deck. This means clearing the site of any obstructions such as plants, debris and outlying structures. Then soil should be graded so that it slopes away from the house according to building specifications. And then finally, you need to build the foundation for your structure.
Obtain Materials To Build Your Deck
Only when all the preliminaries and preparations have been completed can you proceed to actually build your deck and realise your deck design. And this starts with buying the materials you need to construct the deck. Timber and other accessories, equipment and even expertise all need to be sourced and bought or contracted so that they are available when needed.
An Easier Way To Design Your Deck
If you aren't daunted at all by the steps described above, then good for you! But chances are, you're looking at building your first deck and are likely to find this a bit overwhelming. One way to make things easier for you is to use Softwoods' Online Design Tool.
The Design Tool is a web-based app that automates the deck design process. As an added benefit, When you submit your deck specifications via this app, Softwoods will send you all the materials and accessories called for by your design. In addition, Softwoods can also help you secure Council approval, as we have been dealing with Council for over thirty years now and have become very familiar with the process.
If you are up to building the deck yourself, then all of these add up to give you a relatively easy and problem-free deck design experience. But if you are still in doubt that you can get this done yourself then you also have the option of sitting back and letting Softwoods take care of the entire deck construction process from start to finish.