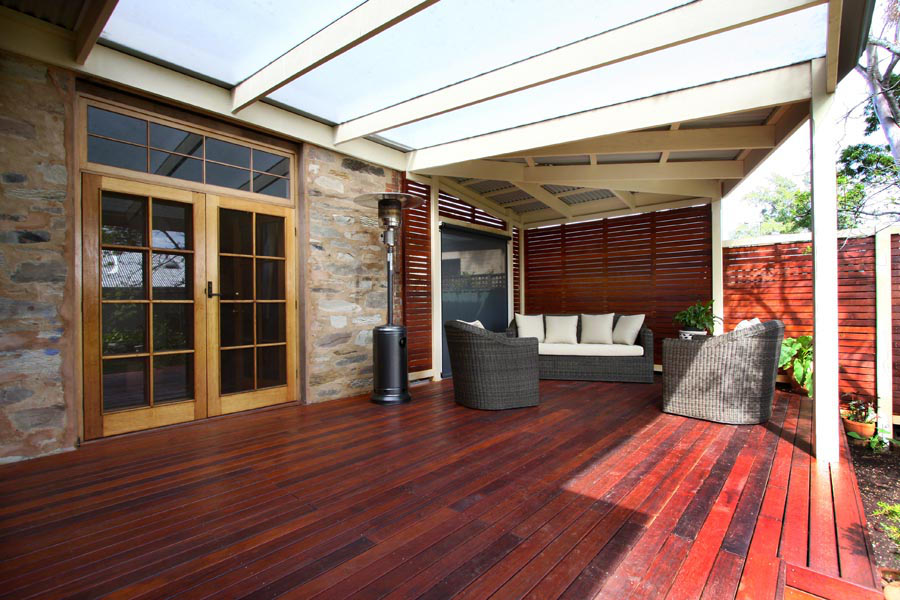 With the summer season coming to an end, your deck has quite possibly taken its fair share of wear and tear. Here are a few quick tips to keep your deck in tip-top shape.
Clean the Surface
The deck surface is subject to spills and debris that, if not cleaned up immediately, could result in  damage that accelerates the timber's deterioration. Timber is especially susceptible to moisture, which can cause it to move and potentially renders it vulnerable to attack by insects and fungi. It's important, then, to clean up immediately when spills happen to prevent damage to the timber. Wipe off any liquids as soon as possible to prevent moisture from pooling up and penetrating into the wood.
Even solid debris can lead to deck damage if not cleared away immediately. Little bits of dirt, for example, can get caught between the timber boards and could expand when they take in moisture. As these expand, they could puncture the surrounding timber. And although these could start as very tiny punctures, more moisture can seep in and the damage can grow larger.
To protect against moisture pooling on your deck it's wise to leave enough space between the boards to allow for expansion (if you haven't already built!)
Check for Structural Problems
Surface damage is fairly easy to spot and deal with. Damage in the underlying structure is unlikely if the timber is correctly treated, but may be present without you knowing about it. Signs of mold, mildew, rot, nails popping out and splinters are danger signals that need to be addressed immediately before any damage can progress. Also give railings and bannisters a good shake to assess if these are still healthy and secure. If necessary, get professional help to deal with any structural issues.
If you've built a Softwoods deck you should have no issues with your substructure as all of your timber will be correctly engineered and treated so that your deck will last for a lifetime.
Remove Furniture and Accessories
Furniture on a deck can prevent the timber underneath from weathering evenly with the rest of the deck. Take out the furniture occasionally so that the entire deck weathers evenly. This also helps prolong the life of your furniture.
Stain Regularly
Staining protects your deck from the elements and from the stresses of daily wear and tear. It's important that you stain regularly but also that you stain properly. Visit our previous blog posts for more information on deck staining, "5 TIPS FOR STAINING YOUR DECK" and "WHEN DO YOU STAIN YOUR BRAND NEW DECK?"