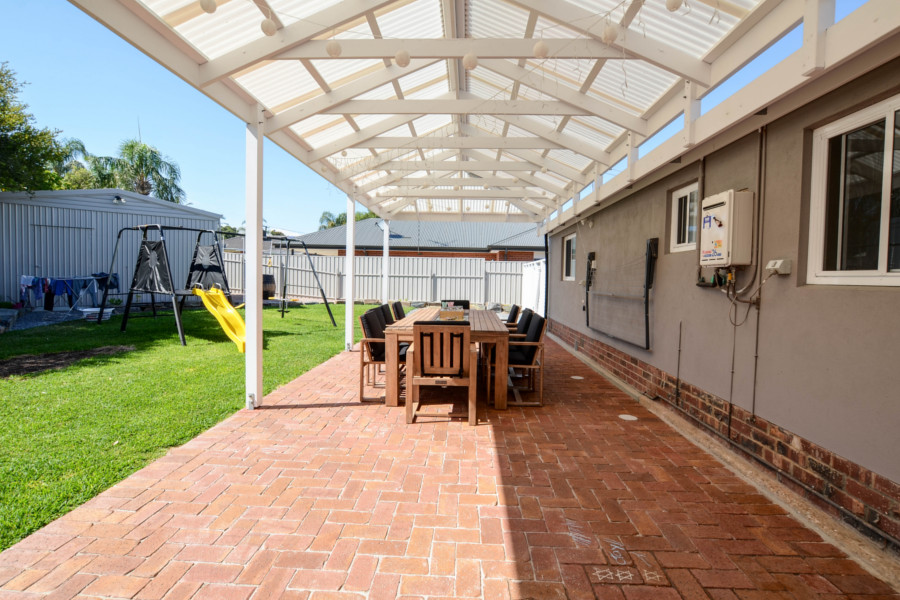 Building a pergola can be quite intimidating especially if you have limited experience. But in this post, we'll show you how to build a pergola — the easy way! It's called a pre cut pergola kit and it's as close to a ready-made pergola as it gets.
But first, let us take you through the general steps. You can also check out a series of blog posts we previously published that discuss, step by step, the process of building a pergola.
Building a Pergola
Assuming that you have secured Council approval for your pergola design and you have ordered all the materials you need, here are the general steps we follow to build it. Note that this process applies regardless of the design specifics.
Clean and prepare the site where you intend to build the pergola.

Mark the materials. You need to measure off and mark where each part fits in with the rest of the materials.

Install the fascia brackets to the side of your house. These brackets are designed to take the load of the attached pergola back on to the roof, rather than on the house fascia.

Build the perimeter beams.

Install the posts.

Pitch the roof.

Prepare and install external gutters.

Prepare and install the internal gutter.

Prepare and install the roofing.

Prepare and install the capping.

Finishing work, including cleaning, filling and painting.
As you can imagine, quite a bit of work goes into this process, work that requires a fair amount of skill and precision.
Pre cut Pergola Kits
Fortunately, our pergola kits take care of many of these laborious details for you.
They are cut using a computer-controlled saw that works on the design you provide. Materials are cut exactly to measurements, but we leave you some leeway in case you encounter difficulties as the posts are not cut to size. There's no need for you to measure and mark your materials while you build, which is especially troublesome when parts have to be installed overhead.

Everything you need — from the timber to the accessories — is included in your pergola kit. You do not need to go elsewhere for materials to build your pergola.

Detailed instructions come with every pergola kit, guaranteeing that if you can read and follow directions, you can build a pergola!

Our own builders and carpenters can be on-hand to guide and assist you should you require this.
And that's the easy way to build a pergola!