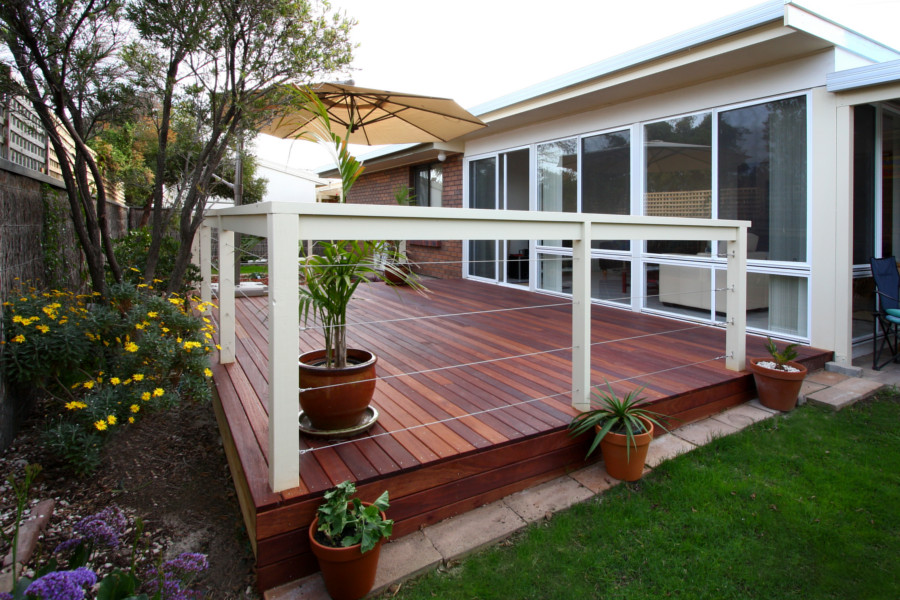 Building a deck is not rocket science but it's no mean feat either. The rewards, however, can far outweigh the difficulties and make the endeavor absolutely worth the effort.
The Challenges
The cost of building a deck is always an important consideration. You can't build what you can't afford, right? The overall cost depends on the cost of materials plus what your contractor will charge you plus any other expenses the project may incur. Coming up with a reasonable estimate of all these cost factors helps you draw up a fairly accurate budget for your outdoor extension project. 

There are tools that can help make budgeting easier. Softwoods, for example, feature a free

online design app

on our website that functions as a decking calculator. It generates a price quotation based on data you provide about your decking project and includes council plans and takes account of things like freight charges. The cost estimate provides a concrete starting point for you to draw up a budget.
Council approval

is the next hurdle to overcome. Local council needs to evaluate your decking design to make sure it complies with structural and safety standards. It's not an insurmountable undertaking, per se. But chasing Council can be a tedious and tiresome process that can leave you running around in circles if you are not familiar with the process.
Building the deck requires know-how and skill. Naturally, if you've never built a deck before then you'll most likely have limited amounts of both. While this is a limitation it does not mean that you cannot go ahead and build your deck.

Softwoods offers modular decking kits

that are easy to assemble and when completed look and feel every bit as good as those built by seasoned professionals.
The Rewards
Building something is its own reward

. Nothing is as fulfilling; nothing gets as much endorphins coursing through your veins as the satisfaction of owning a build. Plus you get bragging rights whenever you entertain guests on your deck — the very same one you built yourself!
Building a deck increases your property's value. Decks, pergolas and other outdoor living extensions are highly sought after by home buyers. When you decide that it is time to sell, people will be more interested in your property precisely because of it features a beautiful deck that brings the outdoors in and the indoors out.
Once built, your deck provides you with your very own venue for entertaining guests and enjoying the outdoors.
Apparently,

being in a timber structure is good for your health

. According to a recent study, being around wood gives you the same health benefits as being outdoors — a drop in heart rate, blood pressure and stress levels. Building a deck helps you stay healthy.