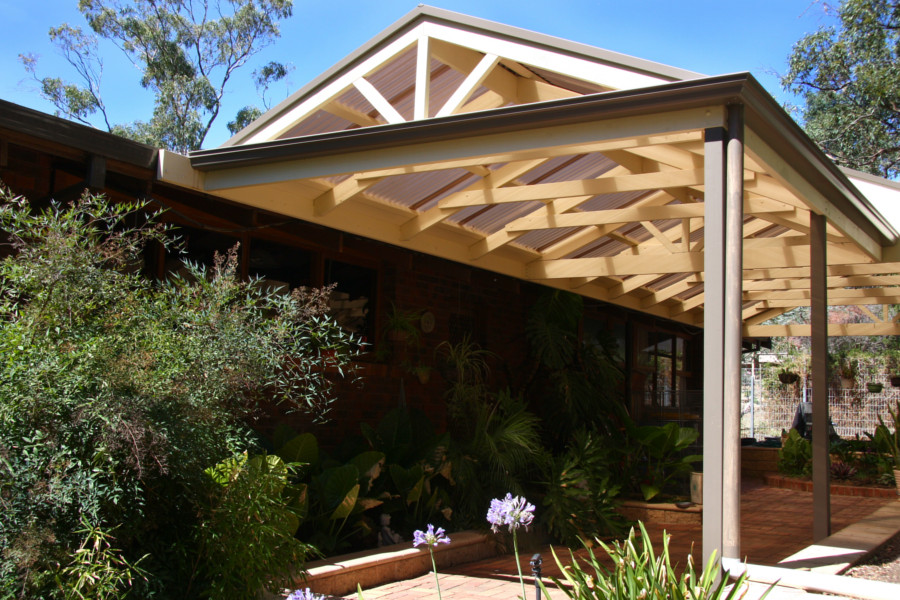 Do you need pergola design ideas? Check out these distinctive examples of some of our work to gather some inspiration for your own pergola project.
Child-Proof Your Pergola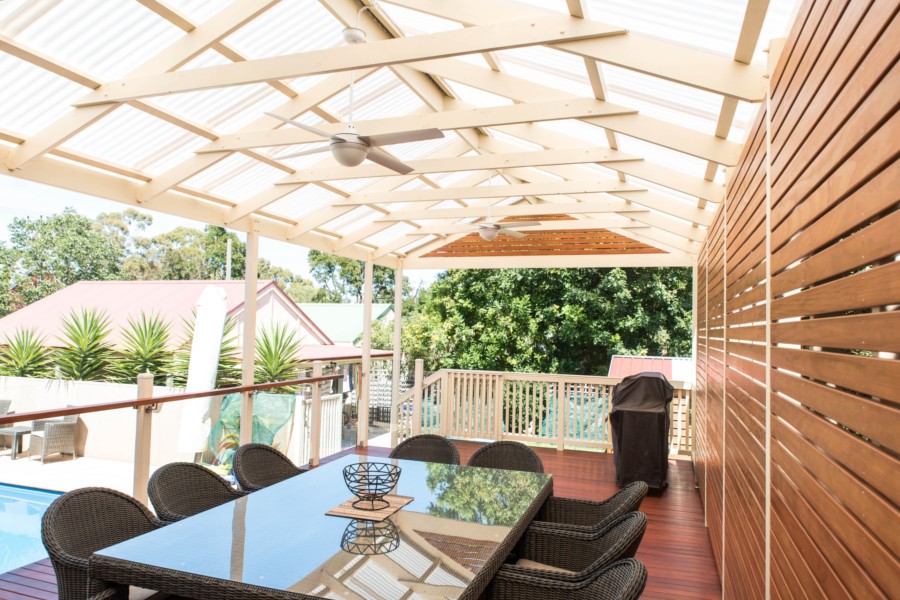 When your outdoor living extension sits right beside a place that is potentially perilous for children, consider building protective barriers to keep children away from these places. This pergola, for example, features protective railings and gates that restrict children's access to the adjacent swimming pool.
View this design idea for a Child-Friendly Timber Deck Area, Pergola and Swimming Pool in our website gallery.
"T" Time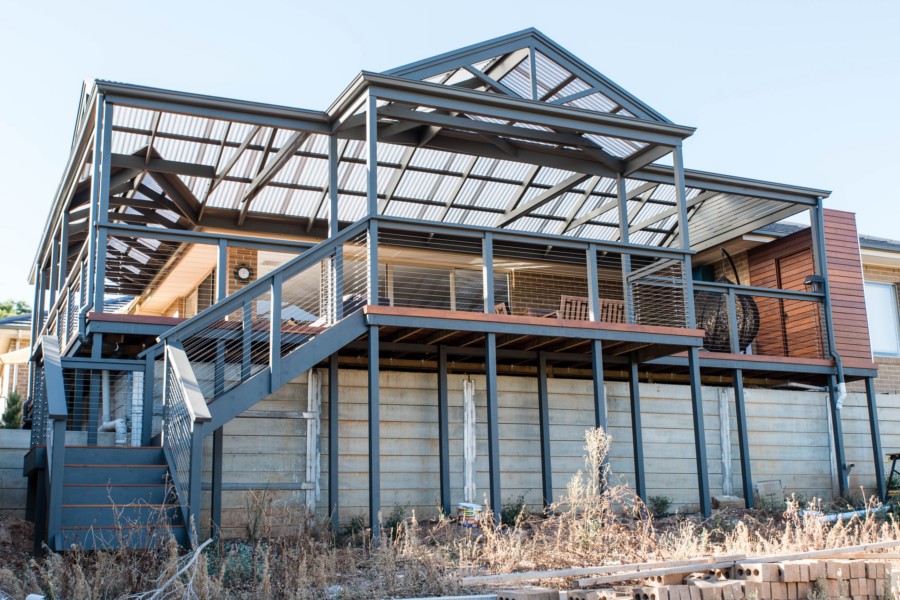 To fully enjoy the surrounding landscape — in this case, the Adelaide hills — we built a T-shaped deck with matching pergola. The base of the "T" extends out, providing an unobstructed view of the surrounding hills.
Learn more about this T-Shaped Deck and Pergola with Sweeping View of Adelaide Hills in the Gallery section of our website.
Pergola Privacy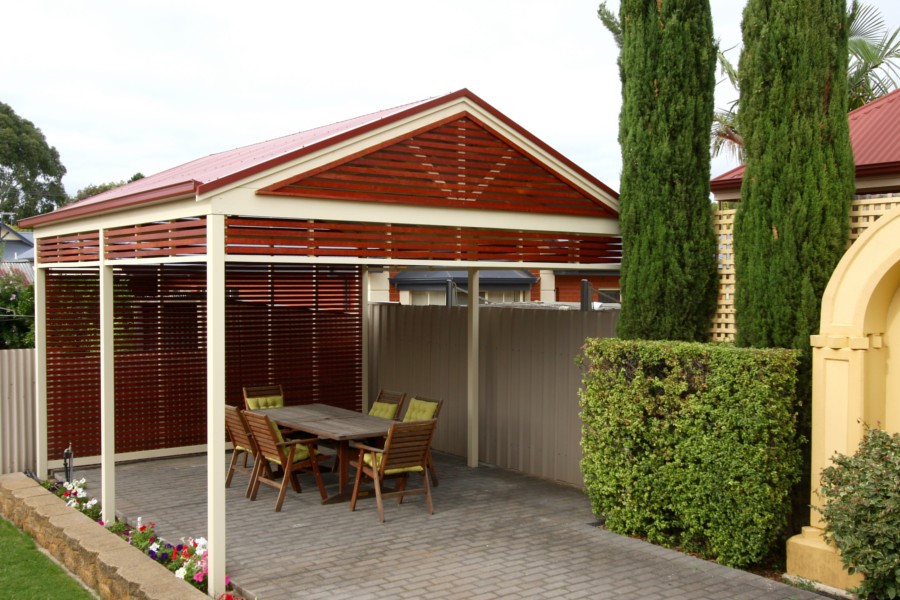 What do you do when your pergola does not offer much privacy? You build a screen, of course, just as we did for this pergola out in the suburbs. Visit the Softwoods gallery and check out this Gable Pergola with Horizontal Timber Slat Infills and Frieze.
Let There Be Light!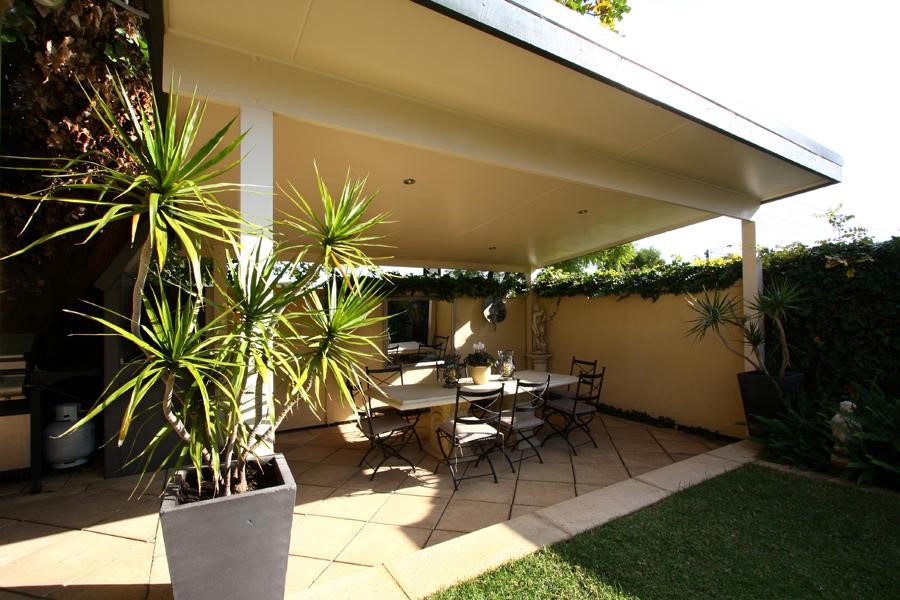 A bit of lighting lets your pergola go a long, long way. This simple design idea makes your outdoor extension usable even after the sun sets. Take a look at this flat-roofed pergola with inbuilt lighting.
The Curves Have It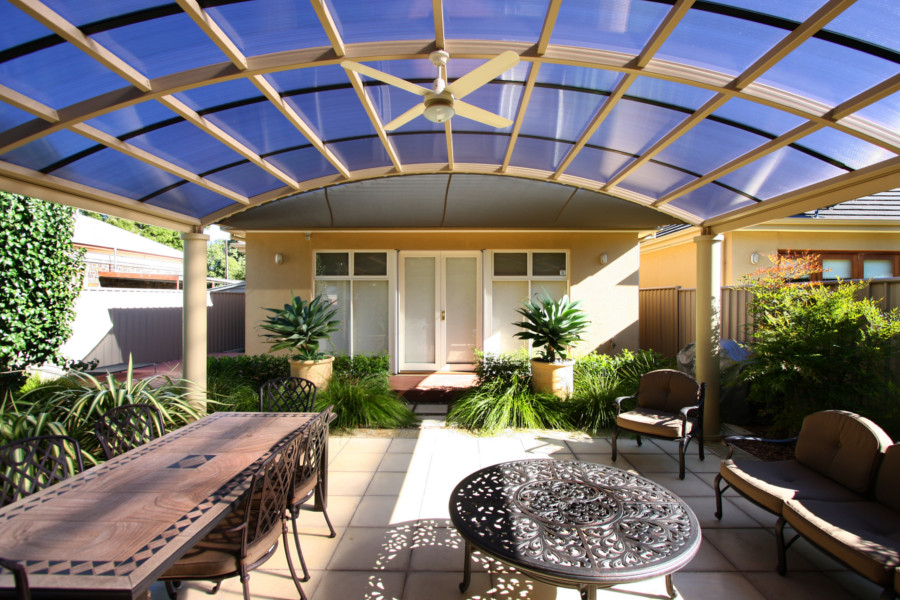 Flat and gable are not the only roof configurations for pergolas. Curved roofs offer a number of advantages as well. If a curved roof is oriented correctly, it can help you control cooling and heating. Curved roofs also allow the structure to attain greater height without the structural requirements of sloped gable roofs. See how good a curved roof can look on your pergola.