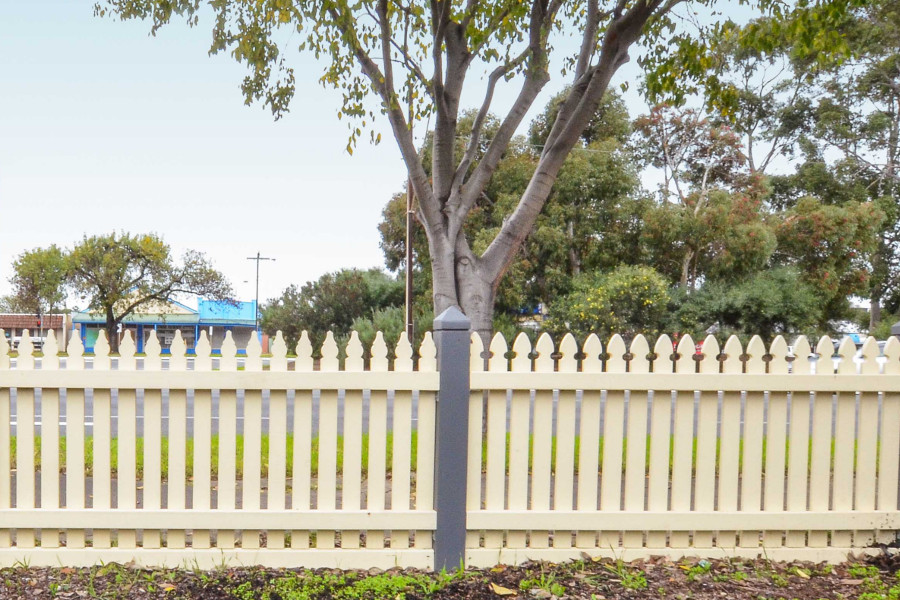 Nothing adds rustic charm and character to property like picket fencing. The repeating pattern of straight-cut, evenly-spaced and often immaculate white timber creates an appealing visual that pleases the eye. It's no surprise that the picket fence has come to symbolise stability, abundance and peaceful living.
But a picket fence does more than just add to your property's curb appeal. A well-constructed fence offers a few important advantages that not only enhances your property but protects it, as well and gives you peace of mind.
A picket fence offers some protection from unwelcome creatures. You can decide on how large the gap will be between pickets, and therefore the size of animals you can keep out.

The gaps between pickets allow wind to pass through, minimising resistance and thus resulting in a surprisingly strong and resilient structure. Picket fences are, in fact, stronger than they appear and are able to withstand extremely adverse weather conditions.

A picket fence requires very little maintenance, making it a very cost-effective fencing solution.
The important thing to ensure that your picket fencing project is successful is to use high quality timber and sound construction practices. Give Softwoods a call and let us design and build your picket fencing according to your specifications. Choose from among five picket styles and four standard lengths. Then worry no more as we supply posts, decorative post stops, rails, gate brackets and all the other accessories you need to build your beautiful picket fence.