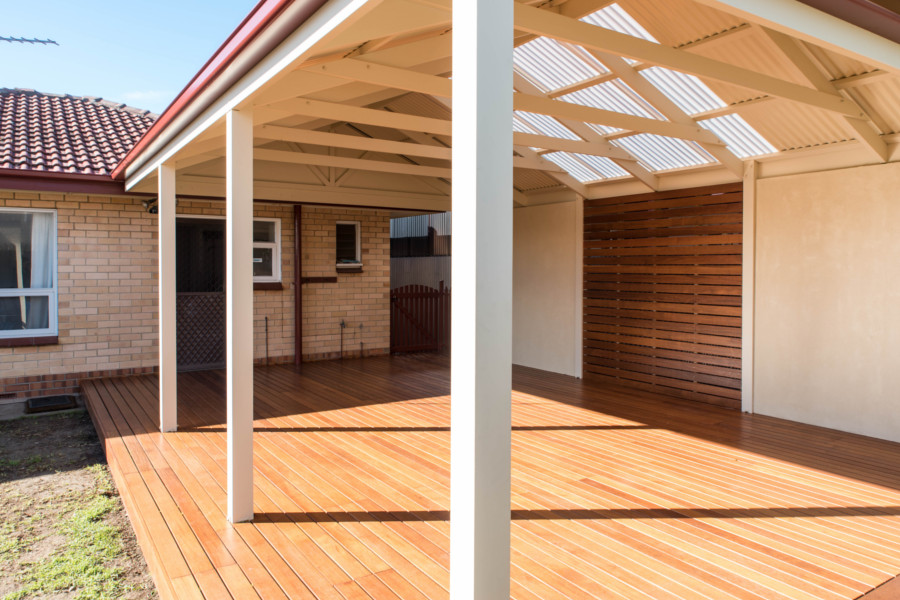 If you look hard enough you can probably find a ready-made pergola you can buy and plant in your backyard or install on your deck. But we feel strongly that you won't be happy with it. At least not for long and not the way you will be with a custom-made pergola to provide you with endless hours of outdoor entertainment and socialising.
That's because your pergola should match your needs and the space you have available, factors that are widely unpredictable and different from one homeowner to the next. No two needs are ever exactly the same, and no prefabricated pergola can ever completely anticipate all your needs and preferences.
Pergola Design Factors
The final configuration of your pergola depends on the following factors.
Your Budget. Naturally, how much you are willing or are able to spend determines many important details, such as the size of your pergola and the materials to be used in constructing it.

The Size and Shape of the Area. The available area within which to build your pergola matters. You cannot build large when all you have are 10 square meters of backyard space.

The Orientation. Your home's location plays a big part in how your pergola should be designed to take advantage of the weather. Shade, Sun and prevailing winds can all be controlled or mitigated with good design.

Your Purpose. Why do you want to build a pergola in the first place? Is it to have a quiet, private nook where you can contemplate life's mysteries in peace and isolation? Or is it to provide a place where you and your friends can party all year? Or is it both? And more? The uses you envision for your outdoor extension will influence its design and construction.
As you can tell, none of these factors are ever exactly the same for any two people. And the tiniest differences in these controlling factors translate to significant differences in how the pergola is built.
Modular Pergola Kits
The closest thing to a ready-made pergola Softwoods can offer is a pre cut pergola kit. Our kits are cut to precision according to your design specifications. We have even made this process as easy and as simple as entering the measurements of your planned structure into our Online Design Tool.
These pre-cut timber pieces and the corresponding accessories are delivered right to your doorstep. Detailed instructions are included so that even the greenest of novices can build the structure without any major problems. But even then, our expert designers are always on-hand to answer your questions and guide you through troublesome areas of your build.
Give us a call, or drop by one of our stores now to learn more about the next-best thing to ready-made pergolas, Softwoods modular pergola kits.