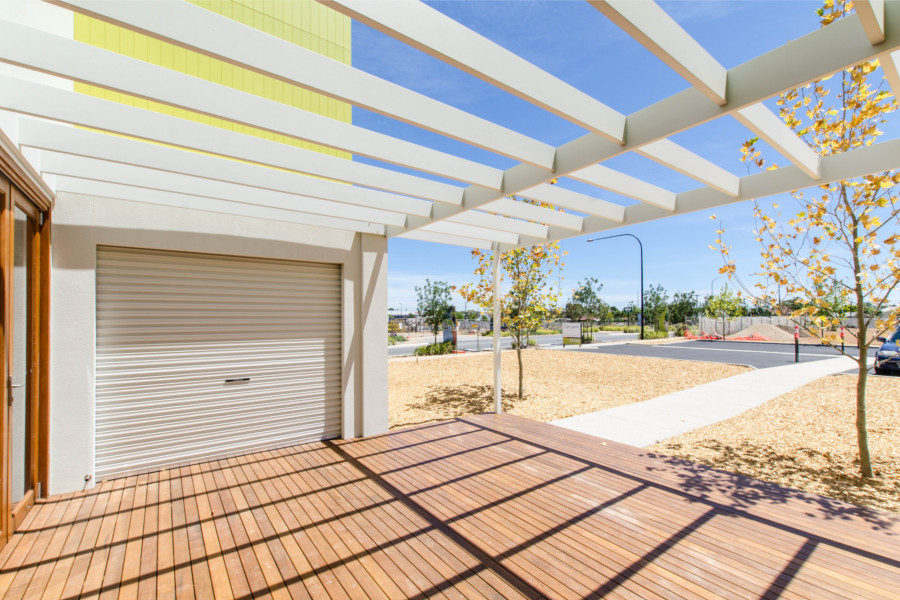 Pergolas were originally built to provide shade. Ironically, anyone who has sat underneath a pergola without cover when the sun is at its peak at midday or during the summer season will tell you that by itself, the structure provides little protection from the sun's searing heat or its harmful UV rays. Fortunately, there are numerous ways to resolve this issue, mainly by installing roofing on the pergola. What is a pergola roof? And what are the different pergola roof options?
Training Vines
In the olden days, people used to train vines on their pergolas. The foliage that eventually developed provided much of the shade as people sat or walked underneath the structure. This is still done today, particularly where the pergola structure is integrated with the surrounding garden. The results can be visually breathtaking and the foliage does produce ample shade without blocking airflow.
There is a downside however; it takes time, patience and skill to grow the vines and train them on the pergola. Lots of these, in fact. So if you are in a hurry for results, or if you don't have the required botany, this pergola roof option may not be the right one for you. And in case you do possess these virtues and are eventually successful at training vines, there is still the matter of maintenance. Vines are living, breathing ornaments that require a lot of care and continuous maintenance.
Metal Roofing
Metal roofing is another pergola roofing option used to augment the timber framework of rafters and purlins. Metal pergola roofing offers a number of distinct advantages.
Metal roofs are sturdy and can withstand the continuous and prolonged onslaught of sun and rain and other extremes in weather.

They can be cut to fit exactly to the size and shape of the underlying structure.

They provide 100% shade and maximum protection from excessive ultraviolet rays.

You can select or paint the colour of the metal roof so that it matches or complements the design of your main house.

They require minimal maintenance.

The total cost of installation and ownership is relatively reasonable.
There are a few disadvantages to metal roofing, of course. One of its main drawbacks is that it can get quite hot under a metal roof when the sun is high up at midday, especially during the summer.
For those who select metal pergola roofing, Softwoods offer Colorbond's line of metal roofing sheets and accessories.
Polycarbonate Roofing
Polycarbonate is a specially formulated thermoplastic polymer moulded into corrugated or flat roofing sheets. They come in a wide assortment of styles and transparencies — ranging from totally transparent to totally opaque. You can therefore determine the amount of light to let in through the roof by selecting the roofing sheets' percentage of transparency.
Polycarbonate roofing sheets are tough and nearly unbreakable, even when subjected to high impact. They are heat resistant, flame resistant and yet are easy to shape according to your roofing needs,
Softwoods offer Suntuf and Laserlite polycarbonate roofing sheets and accessories.
Pergola Roof Options Experts
The best way to ensure that you get the right pergola roofing for your project is to give us a call, or come visit one of our stores and talk to one of our experts regarding your pergola roofing requirements. With over 30 years experience in the business, we can help you with all the details of your outdoor extension project.