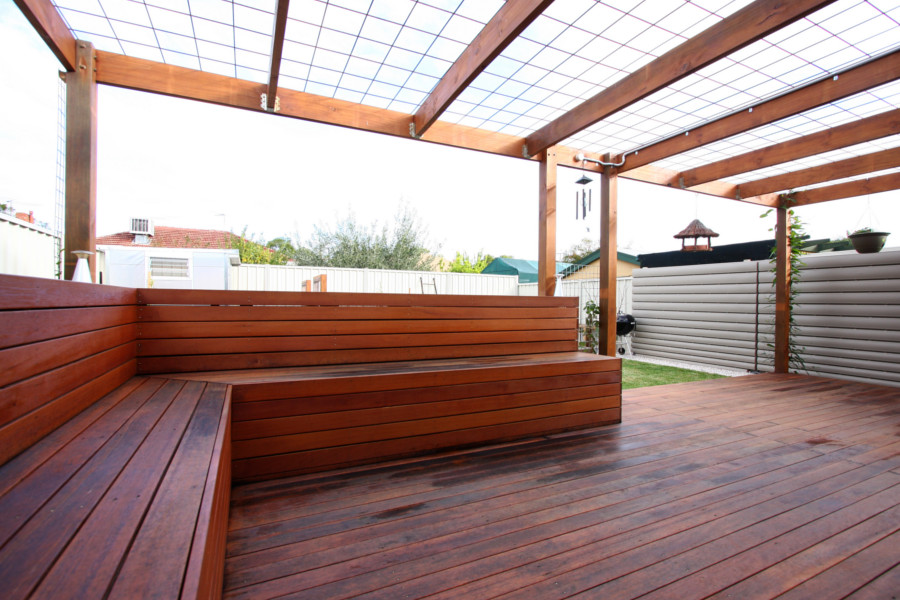 The autumn months will soon be here, and then winter. If you plan on using your deck beyond the summer season then you need to prepare it for the colder months. Here are a few things you can do to get your deck ready for autumn and winter.
After-Summer Maintenance
If you spent a good part of the summer partying out with friends on your deck then you know that it has taken a bit of a beating in terms of wear and tear. The lull after summer is the perfect time to inspect the deck structure thoroughly and make the necessary repairs.
Clean any surface spills, debris and stains that could cause the deck timber to deteriorate. Also check the substructure for any damage, and check the timber under furniture for signs of damage that are hidden from view.
Check out our previous blog post, "ESSENTIAL DECK MAINTENANCE TIPS".
Raise the Roof
If you have not built it yet, then you should consider building a pergola above your deck. A pergola will help keep out the rain and the cold and help keep your deck warm and cozy. It also gives you the opportunity to design your deck in more creative, more flexible ways, such as adding better furniture and cooking equipment.
Read "PERGOLA ROOF OPTIONS" to learn more about what types of roof you can place over your deck.
Turn Up the Heat
When it gets cold you will need a way to keep warm. Building a fireplace within the deck or a firepit somewhere near solves this problem and lets you enjoy the outdoors without having to suffer from the cold. Traditional fireplaces and firepits use dried timber as fuel for the flame, but modern ones now work on alcohol (such as methanol) or petroleum (LPG) fuels. This makes the newer models easier to work with, more reliable and safer.