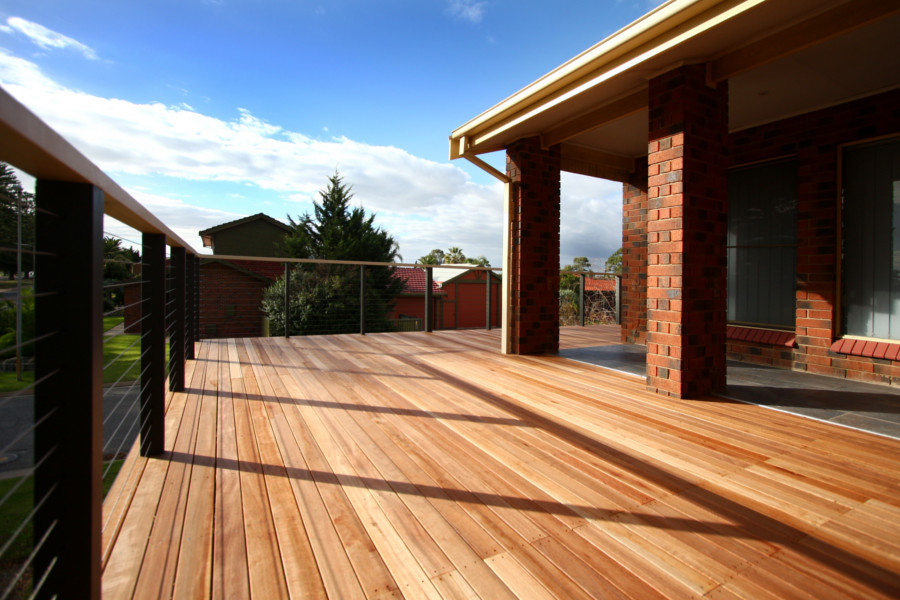 Spotted Gum decking is one of the popular choices for those building outdoor living extensions. The timber possesses remarkable properties that make it a desirable material for a wide range of applications and structures.
"Spotted Gum," to begin with, refers not to a single tree species, but to a group of timbers belonging to the genus Corymbia and includes the species Corymbia henryi (the large-leaf Spotted Gum), Corymbia maculata and the lemon-scented Corymbia citriodora and its equally aromatic subspecies variegata. These trees grow straight and tall and possess a smooth bark that tends to shed in distinct patches (hence the name, "Spotted Gum").
Timber from Spotted Gum is somewhat coarse and uneven in texture. Its wavy grain gives it a characteristic fiddleback pattern and distinct gum veins, called kino. The wood itself feels slightly greasy making the timber easy to shape and bore.
It is quite durable and strong; it is the primary timber used to make handles for tools and implements that are continuously subjected to high impact. It is also relied upon for constructing bridges, wharves and other engineering applications. It does not "bleed" as much as other hardwoods (such as Merbau, for example) and is therefore used extensively in indoor and outdoor furniture. Add exceptional termite resistance and the fact that Spotted Gum is one of only seven species that satisfy Australia's standards for fire resistance.
And Spotted Gum looks great, too. With a rich assortment of hues ranging from light brown to deep red, this material can aesthetically complement any design. This makes Spotted Gum a great decking option.