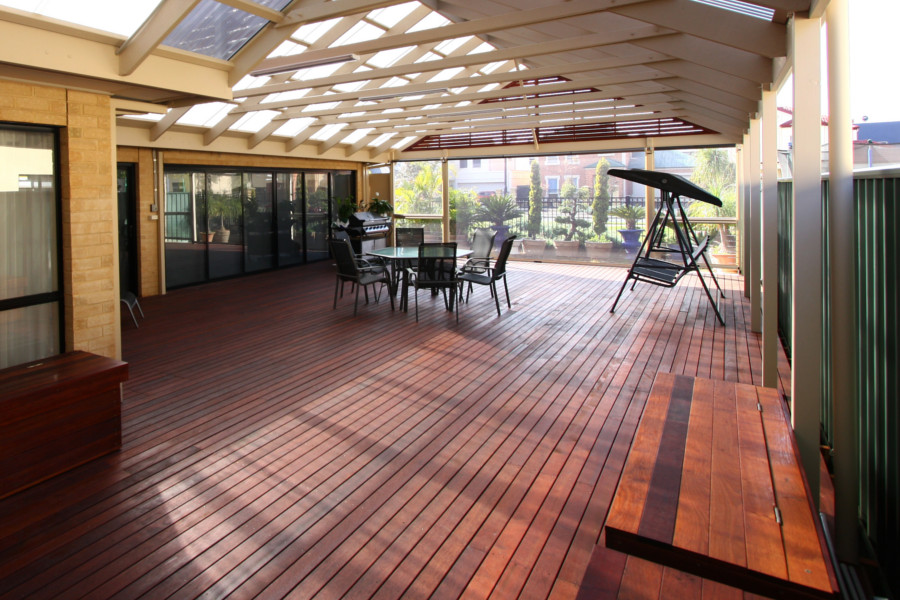 Bigger may not always be better, but don't ever talk that way to property owners who want monster-sized decks.
Tiny houses may be the rage these days, but big decks win out for many property owners. And there's nothing Freudian about this preference.
Market data demonstrate that

having an outdoor living extension, even a small one, significantly raises the value of a property

. Just imagine how a huge deck influences a buyer's perception of a property's value. Many buyers are willing to consider purchasing a property even if the house itself is small, if there is significant outdoor living space that compensates for this.

There's no denying the beauty of timber decking. A compact deck already looks great. A huge deck can only look awesome!

A timber deck makes possible for people to make lifestyle upgrades. A large timber deck supports an even more social lifestyle.

A large timber deck is like a blank canvas, offering more creative possibilities for decorating and more opportunities for socialising. Larger-sized decks allow such amenities as outdoor kitchens, fire pits, in-built furniture, additional storage and multiple levels.
We have built our fair share of large timber decks, and we are showing them here for you to enjoy and perhaps to draw inspiration for your own large decking project.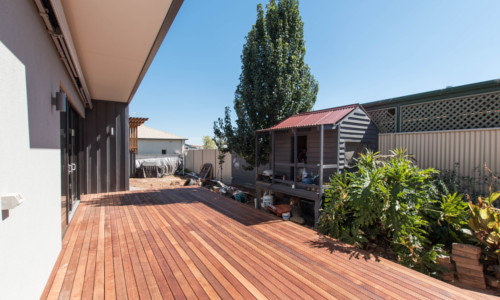 In this case, the deck is a natural destination for people spilling out of the building to which it is attached. It is large and bare — like a blank canvas — and suitable for quite anything that extends from whatever is happening in the building.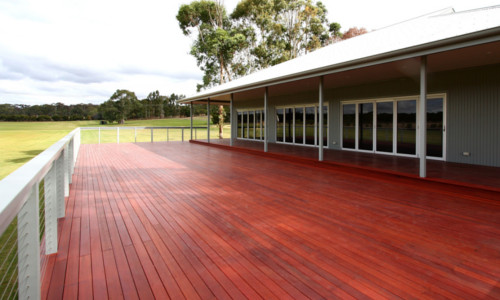 This timber deck is even larger than the previous one, a natural consequence of it being part of a public facility where large events take place regularly. It's designed to accommodate large numbers of guests and offers a full view of the surrounding areas where much of the action takes place.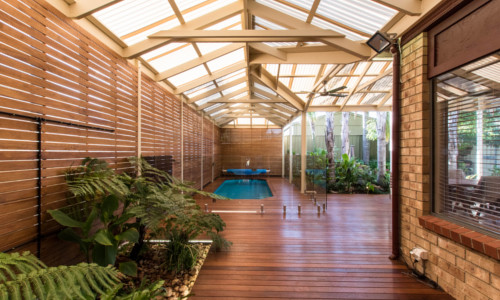 A large, spacious deck makes it easy to lay out amenities. The one above features in-built plant boxes, a screened swimming pool and lounging furniture.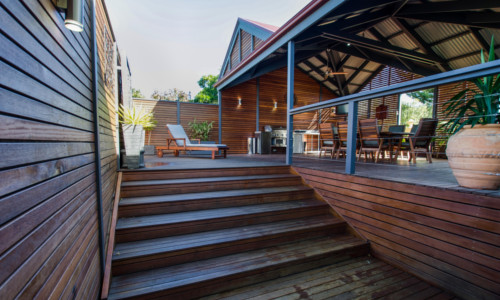 More space also allows the deck to be built on multiple levels, making it more fun and interesting, as well as more organised, as you can see from these last two examples.