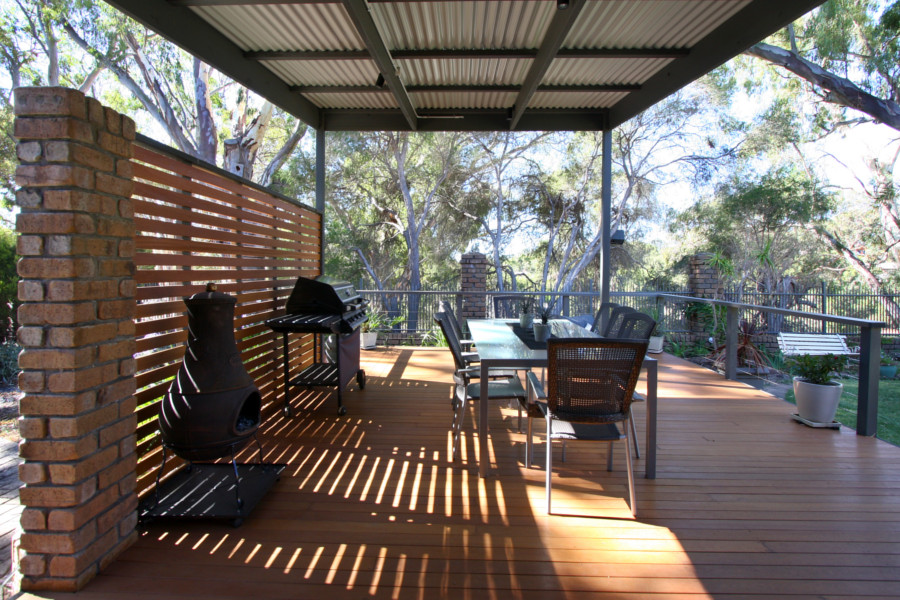 We've mentioned quite often how building a timber outdoor extension enhances the value of your property. These examples demonstrate exactly how.
Of course it's quite obvious that if you add value into your property, that value-add will simply find its way into the property's price tag. But why does adding in value by way of a timber deck or pergola or some other outdoor structure cause an exponential increase in your property's price tag?
The outdoor extension secures the perimeter of your property. A simple paling fence keeps unwanted things out and whatever belongs to you in. This sense of security alone gives the property owner peace of mind, and what property owner will not value security and the peace it gives over the persistent anxiety of worrying about safety? 

Learn why

picket fences are more than just pretty facades

and

how to pick the right fencing style for your home

.

It defines entrances and exits. Gates let people know where they can rightfully gain access into your property, as well as where they can expect to exit when their business with you is done. Carports, to an extent, also help define the entrance and exit point, with the added attraction of providing protection to another important item you own — your vehicle. Gates and driveways and carports seem to convey that the property on which they are built is thoroughly organised, a value that adds to the property's premium. 

Find out about the

five useful elements in a carport's design

.

It establishes a welcome area. Transitions may sometimes be as important as the states being transitioned into. A deck, patio or pergola provides

a place for visitors to transition from being on the outside of the property to being welcomed into the property

, while not entirely bringing the guests directly into the home. This allows the property owner to wow guests, and allows guests to be wowed. Owners appreciate the wow factor afforded by these extensions and they may be willing to pay a premium to have them.

Embrace the outdoors. Australians just love the outdoors and given the choice and the means, they will opt to be outside enjoying the bounties of nature. A deck or pergola provides the opportunity to enjoy outdoor bliss while at the same time staying within the confines and having the comforts of home. This merging of outdoor and indoor living is valuable to homeowners and extremely attractive to house hunters.
Check out this brief guide to creating great outdoor living spaces.