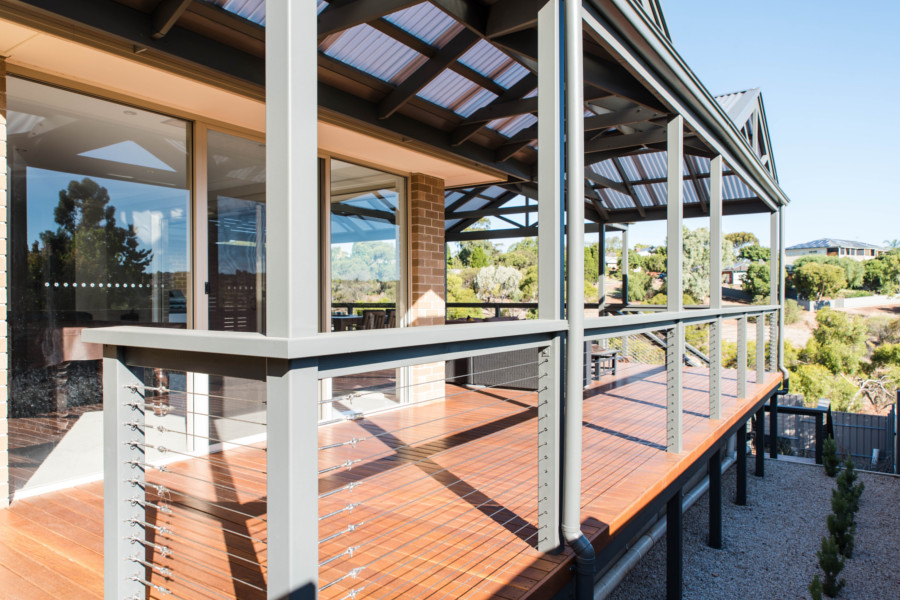 This brief checklist will help you make sure that your decking boards are fixed properly so that you get the maximum benefit out of your timber deck.
Bearer Width and Post Spacing
Your timber deck will be supporting a lot of weight so it is important that you correctly calculate the width between the bearers and the placement of the posts. This requires knowledge and understanding of many different factors that affect the decks ability to carry its load. These include the flexibility and strength of the timber you select.
Mind the Perimeter Gaps
When building attached timber structures (i.e., decks or pergolas built adjacent to the main house), make sure the edges of the decking boards and the substructure are clear of the house by no less than 10mm. This allows for any expansion in the timber.
Don't Be Pooled
Moisture and water are a timber deck's worst enemies. Right at the outset you need to design the deck structure so that water pooling can be avoided. The best way to achieve this is to make sure that the surface beneath your deck has sufficient runoff and that you leave appropriate spaces between your decking boards.
Two For One
Use two fixings to fix down each board onto the joist. This helps minimise splitting and cupping. If you use decking screws instead of nails, drill pilot holes and use stainless screws.
For More Deck-Building Info
Follow this checklist and you'll build a deck that will give you endless hours of outdoor pleasure right in the comfort of your yard. You can also get more detailed information and tips on building your timber deck from our earlier blog posts.