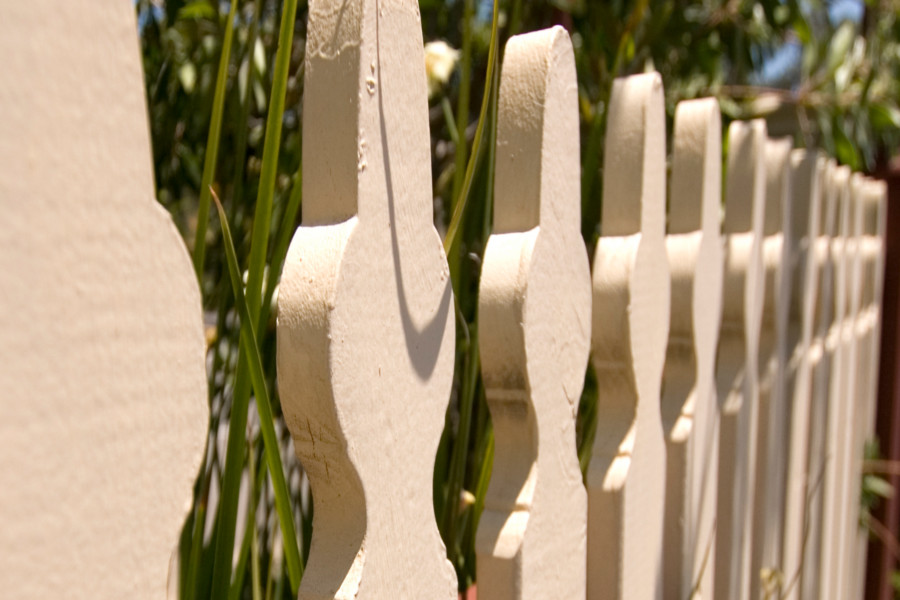 One of the main reasons you may be considering putting up a fence around your property is to improve its curb appeal. Appearance is all that matters, and here are some things to consider when planning your fencing design.
The look you select should complement the overall appearance of the house. The fence you choose can be visually attractive, but if it does not match your home's design or even totally clashes with it then you won't get the effect you want. Here's a quick refresher of design concepts to help you along.
Pattern
This is the easiest element to look out for; simply identify an interesting shape or an existing pattern in your house and use this on your fence design. Your house is a rich source of geometric shapes and interesting silhouettes that can form the basis of your fencing pattern. You could find inspiration and ideas from the overall trim, accent sidings, rooftop geometry and edges — practically any part of your house can be the source of your fencing pattern.
Colour
A white picket fence seems to be the default image for many people, but you are free to use any colour on your fence. For example, you can repeat the colours used on the exterior walls of your home and get an interesting monochromatic look. You can use natural colours to harmonise with the palette of the surrounding landscape or you may leave the fence uncoloured and keep its natural wood finish. Or you can stick to the idea of a white fence. The choice is yours as long as you remember to keep in harmony with the existing house and the surrounding landscape.
Line
From a distance you won't really see the details of your house. What you will see is its line, the broad collection of curves, angles and shapes that make up its profile. One common approach to tie in the house design with that of the fence, for example, is to cut the angle of the picket tops to match the angle of your roof, and then paint these picket tops the same color as the roof.
Weight
Weight has something to do with how large your house is perceived by people. If your home is often described as "massive", "roomy", "expansive" or "huge" then you will want a fence that is hefty enough to complement its perceived size. If your house comes across as "delicate", "small" or "cozy", the fencing should reflect this.
Master these essential design elements and you should be able to build a fence that looks good, complements your home and adds value to your property. But if you find this somewhat daunting, give Softwoods a call and have us take care of your fencing needs.