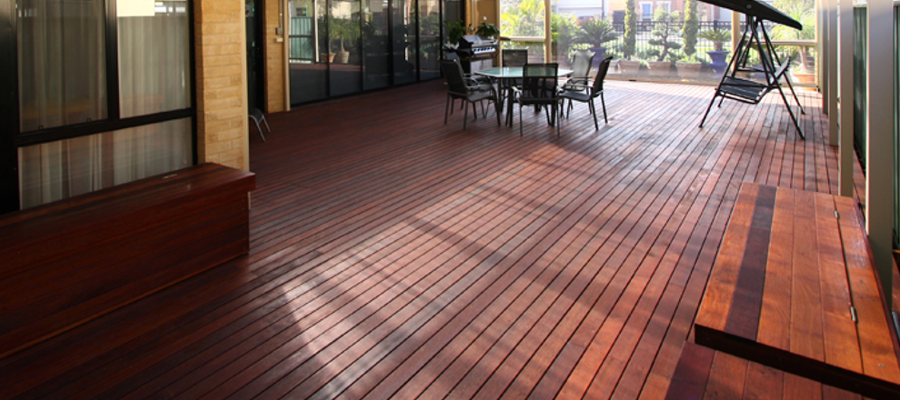 If your deck is built high off the ground you may be able to use the substantial space underneath as auxiliary storage. There most likely will not be much room there, but there may be enough space to stow things like lawnmowers, garden tools and such. This lets you free up space in or around the house that you would have otherwise used to store these things, and may even allow you to further develop these areas to add value to your property.
Waterproofing
The first thing you need to do is make sure that the space underneath your deck is protected from water that may run down from the deck. Some corrugated iron sheets laid out and attached with screws beneath the deck will prevent water from dripping down and furring strips similar to that used in roofing structures will help channel excess water away. You can also use fibre cement sheets or polycarbonate roofing to achieve the same results.
Visual Appeal
Having stuff underneath the deck may not be the most visually appealing sight for you and your visitors to behold so it makes sense to install screens to block the view from the outside. Building timber screening around the open area under the deck works very well. Whether you install screens or lattice, make sure they have enough support and are adequately fastened so they don't get damaged or break apart when accidentally hit and they do not warp when they weather
You can further attach shadecloth or fibre cement sheets inside the screen to completely cover the view. They will block the view but still allow air to pass through, and that is important to the longevity of the deck.
On-Deck Storage
You can also store stuff away on the deck itself. Features such as built-in seating, steps,elevated levels and benches can be built so that they function also as storage units. Again, the available space inside these units will probably not be much, but you may have enough to keep items that you would rather not stow inside the house. Again it is worth considering waterproofing such storage spaces, or using large sealable plastic storage tubs so your things don't get wet.