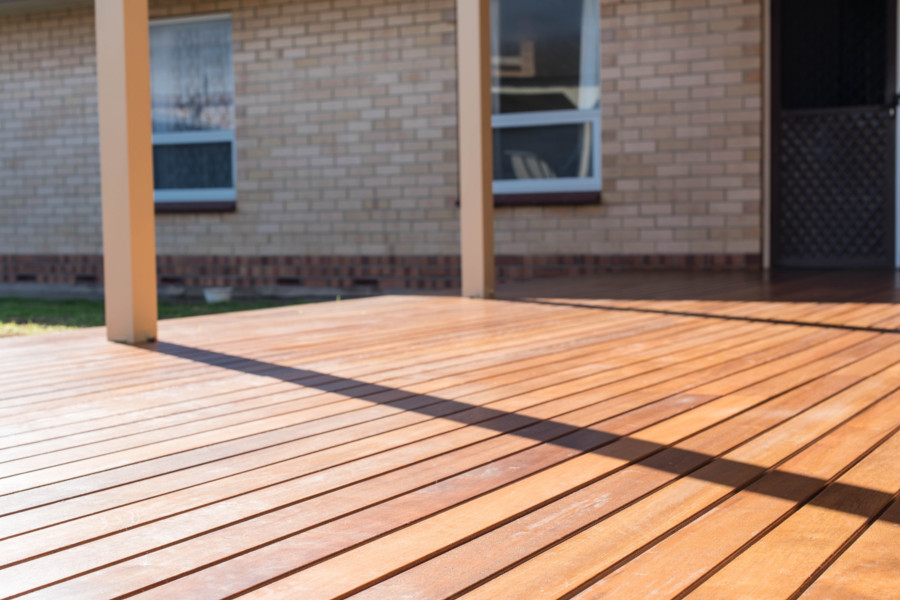 Recently we wrote about timber's ability to soothe and heal and how hanging out on a timber deck offers the same health benefits as spending time outdoors. So we got to thinking, how can your deck help you stay healthy?
The Healthiest Hangout Location
Being exposed to timber is apparently good for your health, according to a report published by Planet Ark for its Make It Wood campaign last year. The report mentions that being surrounded by timber furniture or staying within timber structures result in physiological and psychological benefits that include lowered heart rate and blood pressure, reduced stress and anxiety levels and better social interaction.
A timber deck adorned with timber furniture beneath a timber pergola provides all the wood you need to sustain a relaxed, stress-free state right in your own backyard. And all it takes from you is to spend some time in it.
Bringing the Outdoors In
It's not just timber that offers health benefits. Other elements of the great outdoors — sunshine and fresh air, for example — also come into play and make your deck a centre for health and wellness in your home.
Sunlight, when taken in moderation, eliminates bacteria, helps resolve skin disorders, lowers cholesterol and blood pressure, cleanses blood vessels, increases oxygen levels in the blood, helps strengthen the immune system to fight cancer and generally brightens the disposition.
Fresh outdoor air also helps keep us healthy. It aids in digestion, lowers blood pressure and heart rate, strengthens the immune system, cleans the lungs, clears the mind, increases energy and just plain makes you feel good.
Your timber decking gives you free access to the outdoors and all its health-giving goodies.
Finding Balance
From what we have learned so far, it seems that lowering the heart rate and decreasing blood pressure are key elements to keeping healthy. In other words, it all starts with keeping calm and relaxed. Scientists and mystics alike promote the benefits of controlling stress and anxiety through relaxation and meditation.
The good news is that your timber deck or pergola is the perfect place to create the quiet, alone-time you need to relax and meditate. Follow these simple steps:
Find a good spot, quiet, and preferably one with a good, relaxing view. If there isn't a suitable view, you can create one yourself by positioning potted plants or rock formations.

Grab a nice, comfortable cushion and place it on the spot where you plan to meditate. This will help you be comfortable and help you relax.

If the area around your deck tends to be busy and distracting, think about putting up timber screens to keep the noise out and help you keep focus.

Meditation experts say that some statuary helps them find their centres and meditate. A statue of the Buddha may add that Zen vibe, but you can use anything that helps you focus.

Scented candles, incense or aromatic oils will help you relax.

The random splashes from a small fountain or the mesmerising sound of wind chimes will also help you find your centre, focus and relax.