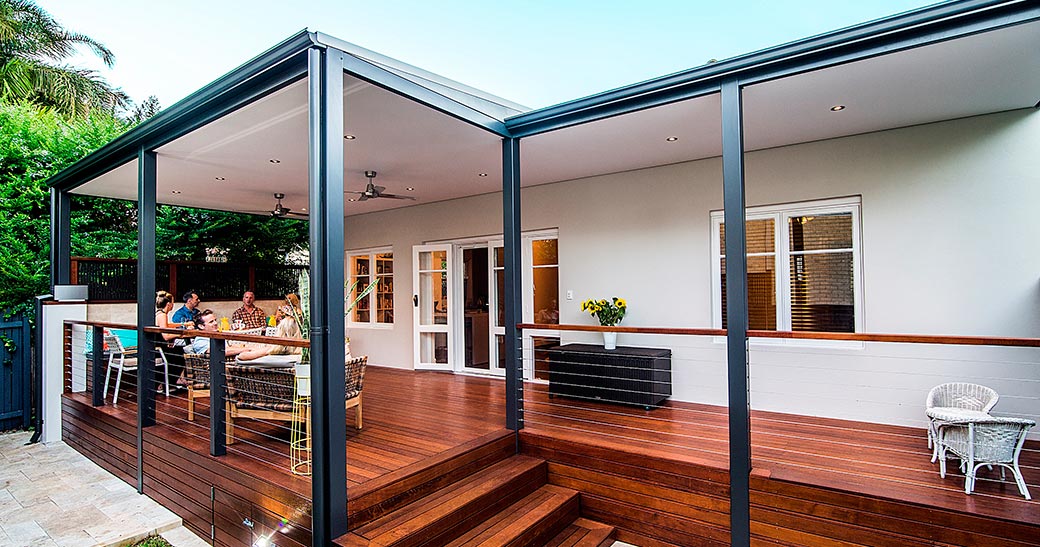 Staining your deck will help to protect it from the elements and ensure that it looks attractive for many years. However, if you have never stained a deck before you might be unsure of how to proceed. Here are five important pointers that you should keep in mind during the process.
Choose the Right Stain
There are so many different types of stains out there, so how do you choose the right one for your deck? Consider how transparent you want the stain to be, do you want it to be clear so that the texture and wood grain show through or do you want the stain to mask most of the wood grain? If you are looking for an effect that is somewhere in the middle, you can also find semi-transparent stains. Also, looking for a stain that is UV resistant and creates a suitable barrier against insects and mildew.
Perform a Test First
When you have chosen the stain for your deck, make sure that you test it on a piece of scrap timber or a non-visible area on the underside of the deck. This will allow you to see how much stain you need to use, how long it takes to dry and whether or not it reacts badly with the wood. If the test doesn't work out well, you will not have ruined your entire deck.
Preparation is Crucial
Preparing your deck to be stained is essential for achieving the best results. The wood needs to be cleaned before you apply the stain, so that all of the grime, dust and mildew is removed. The best way to do this is with Intergrain Reviva which contains oxalic acid which is highly effective at cleaning the wood, but it will not be harmful for vegetation and plant life.
Take Your Time and Apply it Right
When you are staining your deck there is no need to rush. Go through each step carefully and correctly, so that you can ensure that the finished product turns out right. If you rush the job and don't allow the timber to weather before staining it, or don't leave the stain stripper on the surface long enough to break down the old finishes before rinsing it off – you will create a haphazard and poor quality finish.
Reapply When Necessary
A deck stain treatment will not last forever, so in a year or two you will need to reapply it. Inspect your deck every couple of months – if the coating stops repelling water it is time to give it another treatment.
Keep these important staining tips in mind so that you will get many years of enjoyment out of your deck.