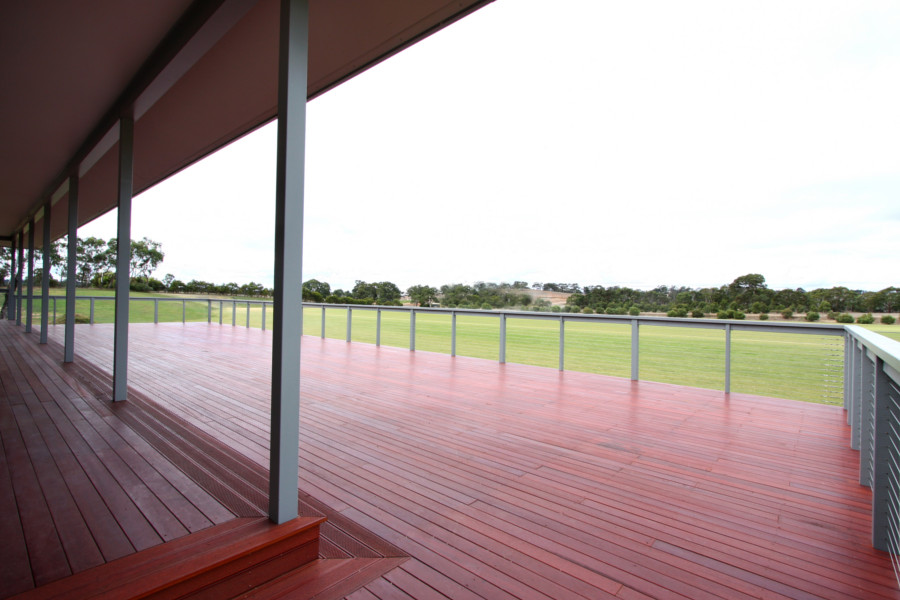 All decks are not built equal, especially when you consider the environment within which your outdoor living extension needs to be in. When building a deck in Adelaide, you must factor in the various environmental conditions unique to Australia's fifth-largest city.
Adelaide experiences all four seasons throughout the year. The changes as seasons progress —  from cold winters to rainy springs to mercilessly hot summers and windy autumn months — tend to place great strain on timber decking throughout Adelaide.
Locating Your Deck
As in business, the three most important factors to building your deck are location, location and location. When choosing where to locate your deck, consider weather factors such as the sun's position and the direction of prevailing winds.
Direct exposure may or may not be desirable, especially during the warmer summer months. For us here in the Southern Hemisphere, the ideal location is believed to be facing northeast to northwest to take advantage of the sun as it rises in the morning and as it sets toward evening, while at the same time minimising its midday heat. Another strategy is to wrap the deck around the corner of the house to give you the benefit of both scenarios.
With the sun all accounted for, it's time to consider prevailing winds. You'll want a cool breeze to waft through your deck in the summer, but you don't want to be caught in a cold draft during the winter.
Materials Matter
We sell a lot of Merbau timber for Adelaide decks, and there's good reason for that. If you can deal with the way it leaches tannins, Merbau is fire, insect and rot resistant and it looks quite nice with its deep reddish brown colour that responds nicely to paint and stains. But perhaps its most useful feature for decking in Adelaide is that it performs very well even in the face of extreme temperature and weather changes, displaying minimal movement and cupping often seen in other timber species.
An Ounce of Prevention…
… is certainly better than a pound of cure, at least as far as Adelaide decks go. Keeping your deck stained and regularly clean prevents the onset of rot during the winter after heavy wear-and-tear during the summer.
Staining is essential to protecting your deck from the elements. The stain acts as a protective barrier that keeps moisture and dirt away from contact with the timber itself. This prolongs the life of the deck and keeps it looking good. We find that intergrain stains perform exceptionally well and are great value for the protection they provide.
Cleaning physically removes dirt, grime, debris and other materials that may get into the timber and accelerate its deterioration. Regularly cleaning the deck also keeps it healthy.