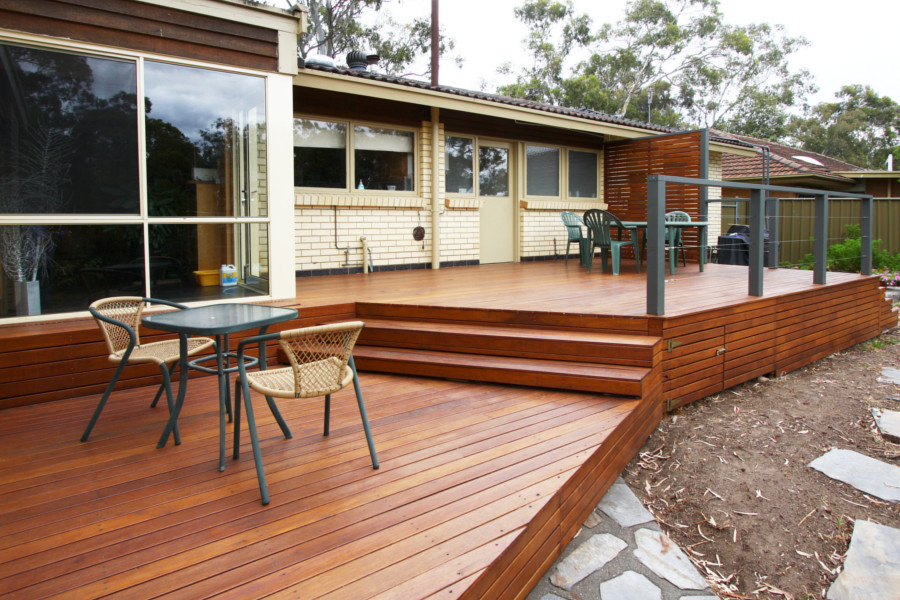 During the winter months, outdoor activities tend to taper off. This means more downtime for your deck, and more opportunities for cleaning and maintenance to make sure it is in tip-top shape throughout the winter, as well as for the next summer.
We've written about how to prepare your deck for the winter months, but deck maintenance is something that you should be on top of if you want to keep your outdoor extension in good working condition. Here are some items you need to have at all times in your deck maintenance toolkit, if you can call it that.
Protect Deck Furniture
Before working on the deck itself, clean up the furniture that are on it, or put these away in a safe place until you need them again. Here are what you need in your toolkit.
Large, dry plastic bags are great for storing seat cushions and mattresses, which can get wet and cause rot and mildew.

The way you clean your furniture depends a lot on what the furniture is made out of in the first place. But regardless of the type of furniture you have, there are a few items that you need to have in your toolkit.

A cotton rag for wiping off dirt and moisture;

A mild detergent;

For wicker and wrought iron furniture, you'll want a soft scrub brush and a hose to easily wash off the detergent you use.
Clean the Deck
It's all about cleaning the deck, and toward this end a good broom or a bristled brush should serve you well. Get rid of all the debris that may have collected throughout the summer on the deck, between the timber boards and even underneath the furniture. Once you have cleared your deck you can use a coat of deck clean to strip back the stain and timber and give you a nice clean new looking surface to reapply a stain.
Repair Damaged Areas
But wait, there's more! In the course of cleaning up, you may come across a few areas that are a bit the worse for wear. It's a good idea to do a complete and thorough inspection of the entire deck, including the unseen substructure, to discover if there are any more areas that have been damaged and need repair.
These tools come in handy for doing deck repair, so have them in your toolkit.
A hammer (no explanation needed);

A saw, to cut timber if necessary;

Pliers, to pull out nails, screws and other things that need to be pulled out;

A chisel, to cut or trim the timber;

A sanding block to smoothen out the timber surface;

A straightedge to draw straight lines, of course;

Extra timber to replace damaged timber;

Nails or deck screws to fasten the timber in place;

A drill to make holes and fasten screws.
Stain the Deck
The deck gets exposed to different weather conditions and staining helps seal in the timber and prevents moisture from penetrating into the wood and causing rot. After you have cleared the deck, cleaned it up and repaired the damage, it's a good time to stain it. Have ample supply of a good stain in your toolkit.
Here are 5 tips for staining your deck, and tips on when to stain a brand new deck.