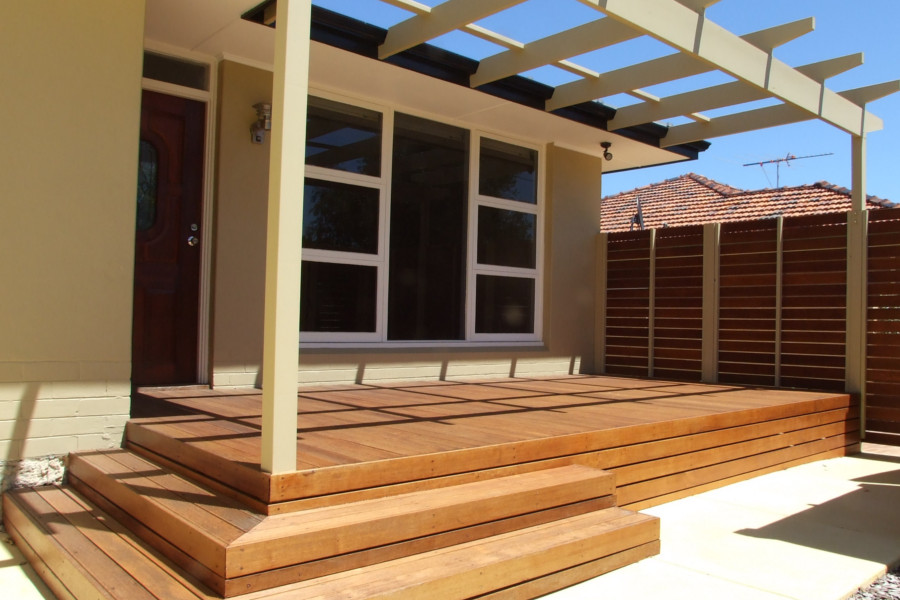 Blackbutt timber is one of the deck construction materials commonly available here in Australia. Why would you consider building your outdoor living extension with this species?
Blackbutt Timber Up Close
Blackbutt (Eucalyptus pilularis) grows naturally along the coastal areas of Queensland and NSW and is one of the most readily available timber species in the country. Its common name comes from how its buttresses (the butts) turn black after a bushfire. Despite the name, though, Blackbutt ranges in colour from golden yellow to pale brown. If you look hard enough, you may even find some that are slightly pinkish. Its grain is generally fine and even, making it suitable for use in applications such as flooring and decking boards.
Advantages of Blackbutt Timber
As previously mentioned, Blackbutt thrives in bushfire-prone areas and is quite fire-resistant. It is one of the seven timber species recommended for construction in bushfire-prone areas as long as the timber is cut no less than 18mm thick.
Blackbutt timber is very durable. When properly treated your Blackbutt deck can last beyond 40 years. Even when used in-ground, it is still reasonably durable and can last between 15 – 25 years. It is not susceptible to Lyctid Borers and is resistant to termites.
Working with Blackbutt Timber
Despite its toughness, Blackbutt timber is very workable, even by machine. You can paint, stain and polish it with relative ease. But if you go with oiling your Blackbutt deck, note that the timber tends to check — cracks develop on the surface as it dries up and shrinks. Care must be taken when it dries out to minimise surface checking and appropriate steps need to be taken to mitigate any existing cracks if you do decide to oil your deck.
Cost Savings with Blackbutt Timber
Because it grows quickly and thrives in plantation settings, Blackbutt timber is abundant and tends to cost less than other Australian hardwood timbers. This can translate into cost savings for you because the materials for your decking project are readily available.
These advantages should provide you with enough reasons to build your deck using Blackbutt timber. Visit Softwoods or give us a call to get building advice from one of our experts and to order Blackbutt timber now.