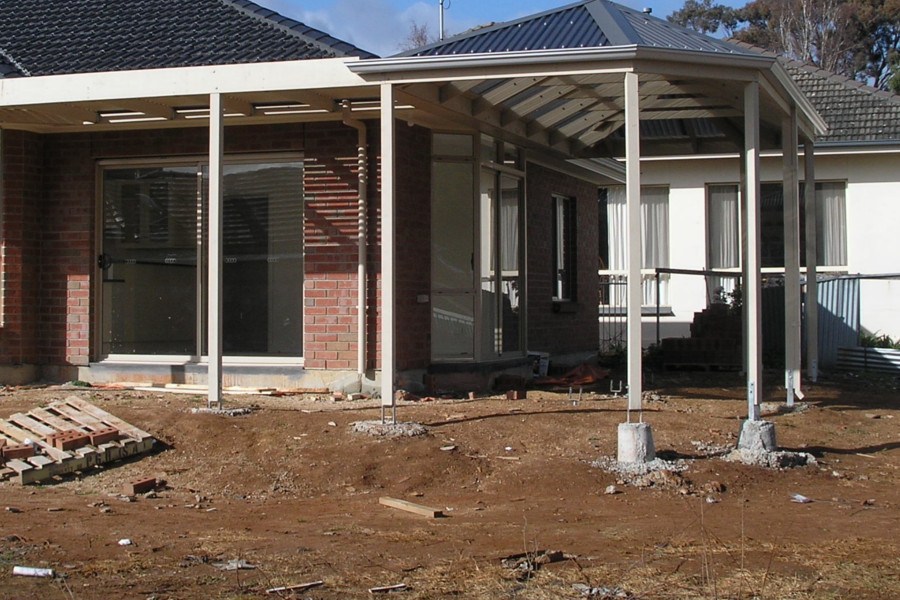 Winter is coming. Now this isn't some plug for "Game of Thrones," winter really is coming in a couple of months. And if you have some considerable unused backyard space the coming cold season may mean something quite unpleasant for you: mud. Now is the time to consider building a deck or a pergola atop that empty yard space and avoid winter mud.
When soil and water mix the result may be fun for kids, but it's a total nightmare for homeowners like yourself. Unless you intend to manufacture bricks or give yourself a therapeutic skin treatment, mud is pretty useless. And it renders the rest of your yard quite useless and that's a shame for all the entertainment and relaxation potential this part of your property offers.
From a cleanliness point of view, mud is also bad news for the homeowner. Someone is bound to track mud into the house and cleaning up can be quite a chore. If it gets left untended for some time the mud dries up and becomes even more difficult to deal with. Stubborn mud stains can at times permanently affect the appearance of your home.
So here's a solution: why not build a deck or a pergola or a gazebo in your yard, right on top of the area that would otherwise get muddy? This eliminates all your problems with sludge. At the same time you get a convenient place where you can entertain guests or spend some quiet "me" time outdoors, even during winter. And it does wonders for the overall value of your property. You must admit all these do sound more appealing than having to stare at, walk through and clean up wet, sludgy soil.
Building an outdoor living extension also isn't as difficult as you may think. You can check out a multitude of designs and inspirations on the web and put together a compendium of the best ideas for your own dream deck or pergola. Or you can visit the Softwoods online gallery to check out a few decks, pergolas, carports and other timber outdoor living extensions we have built for some of our clients.
Softwoods also make it easy for you to translate your design into the actual materials you will need to construct what you've designed using our online design tool. Simply enter the dimensions of your deck or pergola and you can have all the timber and fixings you need to get your project started, although you'll have to buy the concrete yourself. Or you can make it even easier on yourself by giving Softwoods a ring and have us build your outdoor extension from start to finish.
But you better act now; winter is coming!