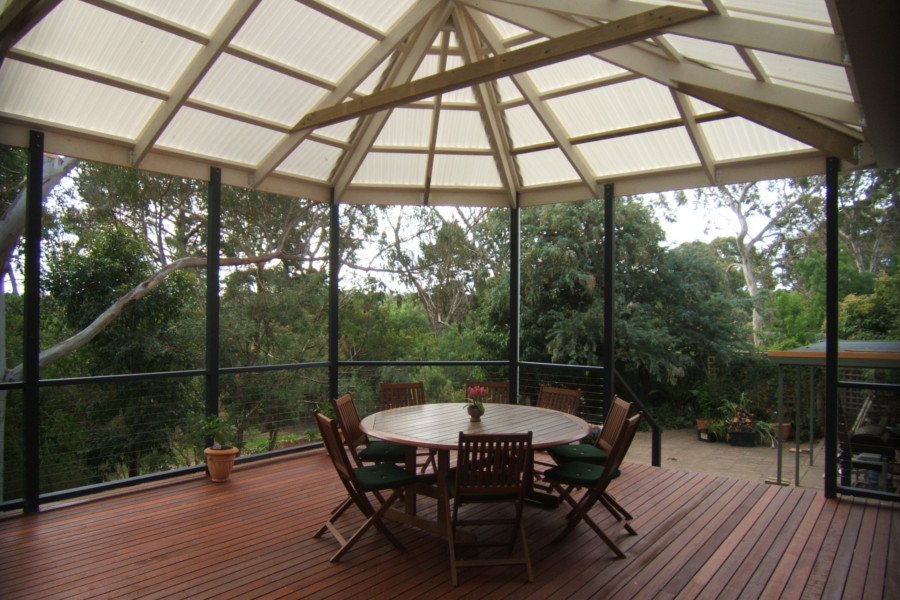 A pergola can do wonders to your property's visual appeal. But how do you make this attraction even more attractive? Here are a few ways to decorate a pergola.
Put a Roof Over the Pergola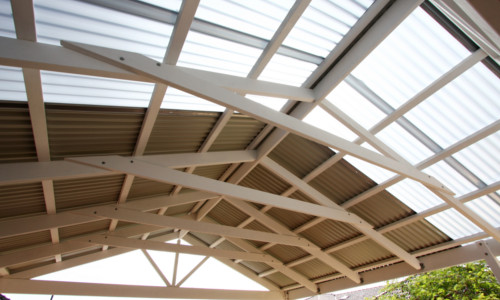 Not only does a roof provide sun protection, it also acts as a decorative element that unifies the structure and gives the pergola its characteristic form. Coloured roofing provides allows you to complement or contrast the appearance with the other elements within your property. Complementary colours enhance harmony while a contrasting colour draws attention and adds some drama to the colour palette. There are numerous roofing options that you can consider.
In addition, you can also control the play of light and shadow in the pergola by combining clear polycarbonate sheets with opaque steel roofing. The polycarbonate allows light in while steel will be opaque, of course, and keep out light. You can then position these materials to control where the sun shines within the structure, such as on a decorative art piece or on a cluster of furniture.
Install a Ceiling In the Pergola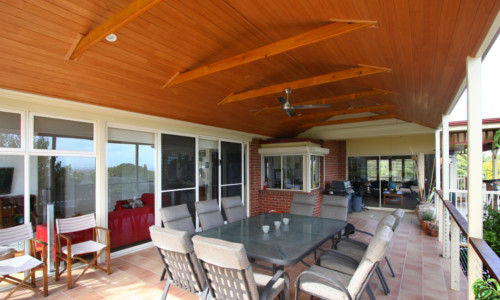 If the budget allows, it's a good idea to install a timber ceiling in the pergola. Timber lends some warmth to the space. Light-coloured timber or a painted ceiling gives the illusion of having more space. Functionally, a ceiling allows you to hide away details such as wiring that would otherwise be eyesores. This produces a clean, streamlined look.
Light Up the Pergola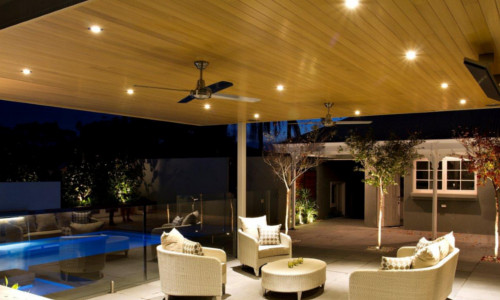 If you want to be able to enjoy your pergola even after the sun sets then you have to light it up. Pergola lighting is sadly often overlooked and installed as an add-on to the structure after it has been built. Lighting helps to set the mood and contributes to the pergola's visual appeal, especially after dark. Of course, it's good to have lights in your pergola when night falls or you may end up bumped and bruised.
Screening the Pergola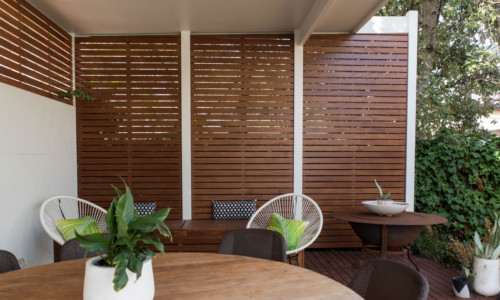 Privacy can be an issue while you are in your pergola communing with the outdoors or throwing the party to end all parties. Slatted timber screens protect you from prying eyes and at the same time contribute to the aesthetics of the structure. The regular horizontal patterns convey energy and and a modern vibe. You can also orient the timber slats vertically to convey strength and formality.
The Pergola As Garden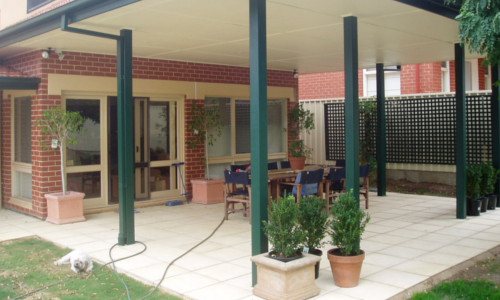 Gardening never gets old and the pergola is the ideal location for a container garden. You've brought the indoors out so why not bring some of the outdoors in? The pergola's advantage of indoor gardening is that there are no walls to keep out sunlight that plants need to thrive. At the same time you adorn the pergola with decoration that fights stress and is great for your health.
Furnishing the Pergola

If the pergola is to bring you true joy then it needs to provide you with comfort, function and visual appeal. This is precisely what furniture brings to the — er — table. The right outdoor furniture helps you relax when you want to, work when you need to and entertain like you've never entertained before. Lounge chairs are great for rest and relaxation, as well as for launching into enjoyable conversation with guests. Tables provide ample surface area for productive endeavours, as well as for dining with friends and family.