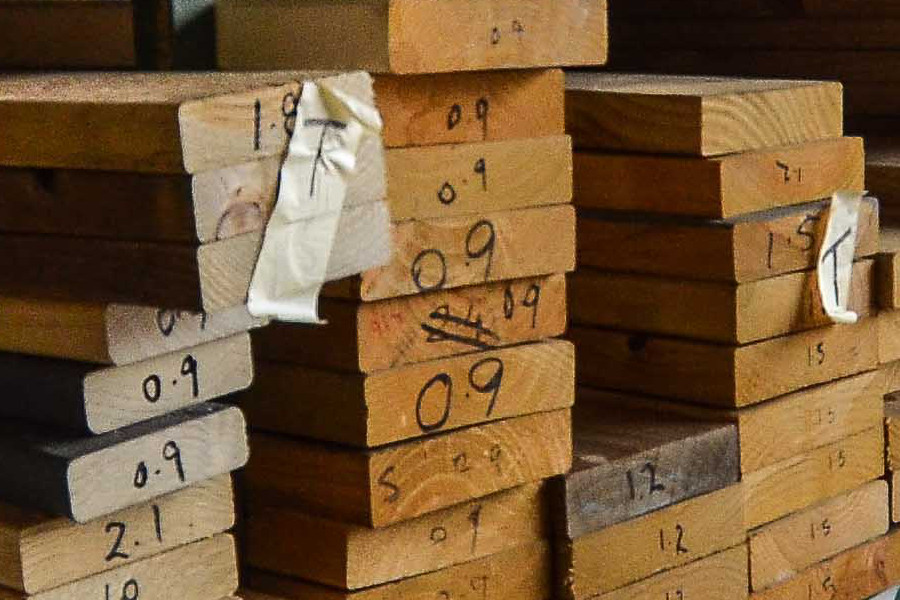 Now that you're ready to build your timber deck, what are the timber types available to you and which one is the right one for your deck?
Visual appeal should obviously be a factor when choosing your building material. After all, you will want to make sure that the material you select matches your decking design as well as the overall property design. But aesthetics should not be the only factor you consider. There are other things that come into play and affect the looks and the life of your deck.
Hardwood or Softwood?
Consider whether you need to use one of the hardwood species or if a softwood variety will do just as well. Hardwoods such as Jarrah, Spotted Gum, Blackbutt and Merbau are generally tougher and more durable than softwoods such as Pine and moderate hardwoods such as Kapur.
The hardwoods take a longer time to grow before harvesting, but are also more dense and therefore more durable. When used as decking timber, these hardwood species withstand the wear and tear of weather extremes and daily use. They are also resistant to termite infestation and attacks by other insects.
Hardwoods also tend to be more expensive. And they can be troublesome to cut. The softwoods, on the other hand are easier to work with and tend to cost less than hardwood timber. It isn't surprising that more softwood timber is used in building projects despite there being a larger number of hardwood timber species in existence.
Timber Treatment
Regardless of the timber variety, the type you choose should be treated with chemical preservatives that prolong the life of the timber to make it suitable for the purpose you intend to use it for. You must take note, though, that timber treatment protects the wood against insects such as termites and borers, and also prevent fungal attacks that could lead to rot. Regardless of the level of treatment, the timber is not protected against the effects of extreme weather conditions. Weather protection comes from oils and stains and are another story altogether.
Not all timber treatments are equal. There are different chemicals used and different methods of applying the treatment. There are also different levels of treatment that correspond to what you use the timber for and the hazards that may be present in the intended application.
Structural Grading of Timber
Another way to classify timber types for decking is by using an index known as Strength Grading. This classification takes into account factors such as length, density, flexibility, rigidity and even natural imperfections in the timber. This can be done by machine; an instrument calculates the stress grade using the timber's weight and strength.
Local Building Codes
Not much is mentioned about this, but local building standards and regulations have a big say in what type of materials you can use. Make sure you know and understand these, or seek professional assistance to ensure that you follow these guidelines.
Environmental Considerations
Finally, the environment you intend to build your deck helps you decide on the timber type to use for your decking project. If you live in bushfire prone areas, fire-resistant timber types such as Merbau, Blackbutt and Spotted Gum should be considered. In areas where there have been known to be severe termite infestation, choose Blackbutt, Jarrah or Spotted Gum.