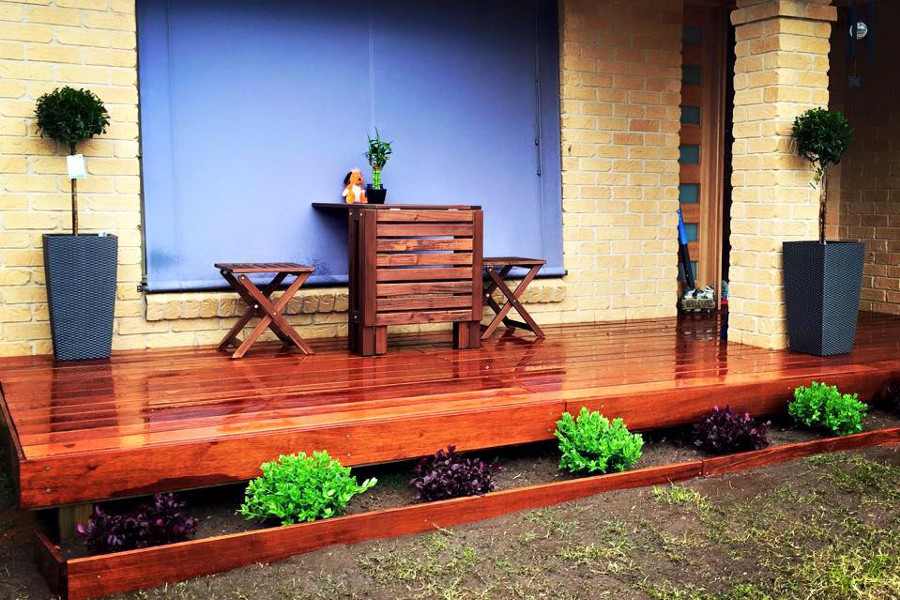 Decks are great for chilling and extending your living space to the surrounding outdoors. But if you're not careful your deck can stick out like a blemish amidst a beautifully landscaped garden or yard. Deckscaping lets you incorporate plants into your deck to make it seamlessly blend in with the rest of your landscaped yard.
If you've never heard of it or if you've never considered dressing up your deck with plants then this introduction will get you started with deckscaping.
It's All About the View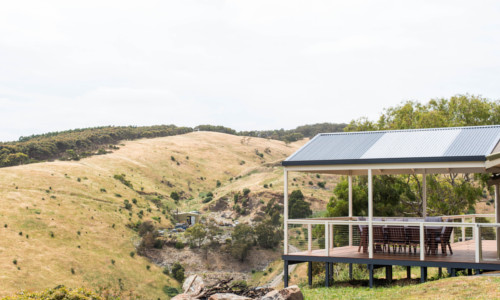 The view is what your deck is all about. When building it, your main concern is always that the deck faces the best view the surroundings have to offer, and faces away from the worst view in the area. Deckscaping helps frame and enhance a fantastic view. Or it can be used to obscure a view that leaves a lot to be desired. In extreme cases where the surrounding offers no desirable focal point for people to enjoy then the deckscape creates the point of interest within the deck itself and shifts people's attention toward itself.
Mask the Edges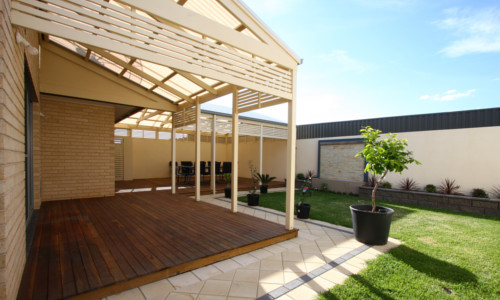 Because the deck tends to be a later addition to the existing house, it may appear as if it was plopped onto the property as an afterthought. This is what may make it stick out like it doesn't belong. Positioning plants along the edges of the structures where they interface with each other helps to soften the transition and make it less abrupt.
Make It Interesting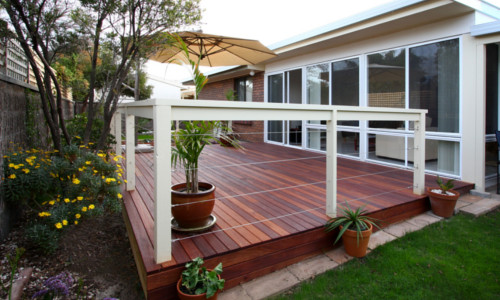 A timber deck may not be the most visually stimulating structure, particularly since it tends to consist of repeating patterns of timber boards. Strategically positioned container plants provide splashes of colour that help break the monotony.
Use Space Efficiently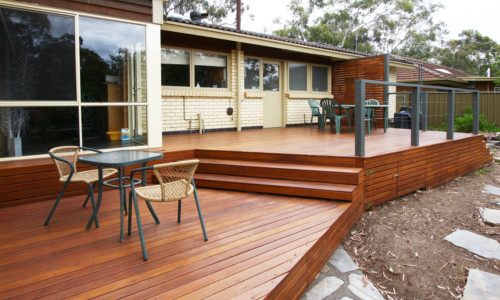 While a deck maximises the space in your property, it can also take away space that could have been used for growing plants. Deckscaping with container plants reclaims that space used up by the structure. If the deck was built atop an unproductive area in the first place, then deckscaping lets you convert an otherwise bare area into one that produces and is a source of delight.