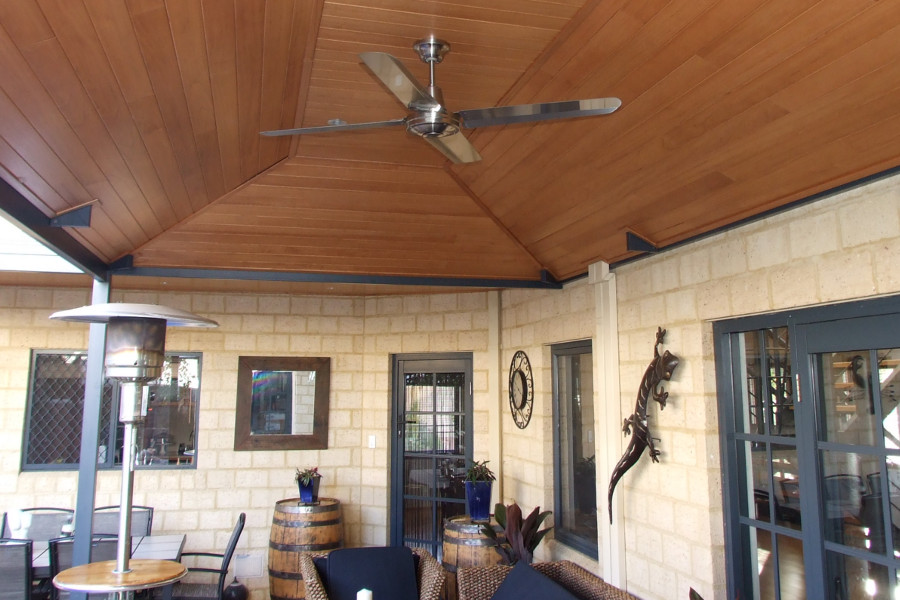 Your pergola is the best place to spend summer in. But things can heat up considerably so here are some ways you can ventilate and cool down your pergola to avoid getting scorched during these warm months.
Control Sunlight
Natural sunlight is great; it does offer several health benefits. But too much of a good thing can be bad and that goes for getting too much sun. Sunburn can be an issue, as can excessive exposure to harmful ultraviolet rays. So it seems logical to start with controlling the amount of sunlight that reaches you. This means augmenting the pergola with material to provide more shade. There are a number of options you can consider.


Creeping plants and vines are inexpensive but may take time to grow. The resulting foliage deflects some of the sunlight and keeps the temperature in your pergola down.


If vines and creepers don't cut it for you, the next option to consider is covering up the pergola with a roof. Metal roofing, such as Colorbond® metal roofing sheets provide maximum shade and let virtually no sunlight through. You can let in some sunlight in but still keep UV rays out by laying polycarbonate roofing sheets. These sheets are available in varying degrees of transparency and translucency, allowing you to somewhat control the level of sunlight that falls through to the pergola. You can also mix and match metal and polycarbonate roofing for even more control over lighting and temperature conditions.
Insulate the Roof

To further insulate your roof and prevent the temperature in your pergola from rising you can line the ceiling with timber. The timber lining not only looks great, but it also traps radiant heat from the roof and prevents this from leaking out onto the pergola area below.
Timber Slats for Ventilation

Another technique that keeps your pergola temperature in check and makes it look good is installing timber slats. This is especially effective when you have a flat pergola; you can build the roof out of timber slats as well. The logic behind the slatted structure is that it allows more air to circulate between the pergola interior and its outside environment.
Build a Vented Ridge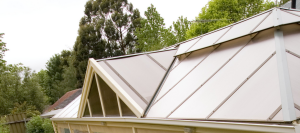 A vented ridge is like a slit built right into the pergola roof. This lets warm air leak out of the pergola and helps draw in cooler air into the structure.
And If All Else Fails…
If these measures still can't beat the summer heat then it's time to seek help from the fans — literally! Strategically-placed electric fans will force the air to circulate and cool down the pergola significantly. You can choose from a variety of fans and coolers but before you finally select the type of fan determine first where you want it to be placed.


If you want the fan to cool off a large area, then it would be best to bring in models with large blades capable of churning larger volumes of air. Ceiling fans and pedestal fans should do the trick. If the space you want cooled is rather small, then portable fans, table fans and variations of box fans should suffice.