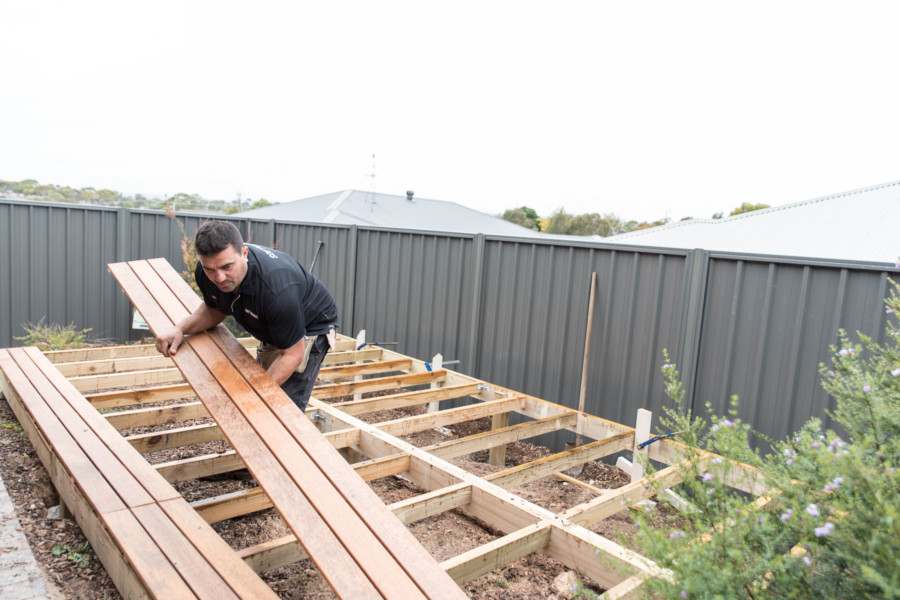 The sun shines an amazing 70% of the year over Perth and the rest of West Australia. It's perfect for enjoying the wonderful outdoors — either by active immersion or by looking out from the comfort of your timber deck. But you haven't built your deck yet, you say? And you don't have the time or the know-how? No problem, we'll tell you how to order modular decking kits in Perth.
First of all, why "modular"? Softwoods modular decking kits are the way to go when you do not have the experience nor the time to build a deck yourself. Detailed instructions and pre-assembled frames make building the deck simple and straightforward. In general, constructing your deck consists of:
Laying out the build area and installing the posts;

Afix the modular frames to the corresponding posts; and

Lay and fix the decking boards.
The process is so simple, and you may be surprised to see a professional looking timber deck right in front of you. We have carefully studied the deck-building process but guarantee that if you follow the instructions you will get a well-designed and well-built deck that looks and functions no differently from what a seasoned professional builder can construct for you. What's more, your new deck will have no visible fixings and will sports a clean, streamlined finish.
We use 90mm Merbau for all our modular decking kits. Merbau is our timber of choice because it is durable and one of the toughest building materials available. Treated Merbau experiences minimal swelling during extreme weather changes and is quite resistant to fire. It's a remarkably stable material suitable for low-level decks.
We have consistently demonstrated that using our modular decking kit cuts building time in half. Yet this reduction in build time comes without sacrificing quality.
If you live in Perth (or anywhere in West Australia) and you are ready to enjoy the sun and the breathtaking outdoors from the comfort of the new deck you want to build, get in touch with Softwoods to inquire about your decking project, by phone or via email. Softwoods are able to send modular decking kits to Perth, as well as to other parts of Australia at truly competitive rates.